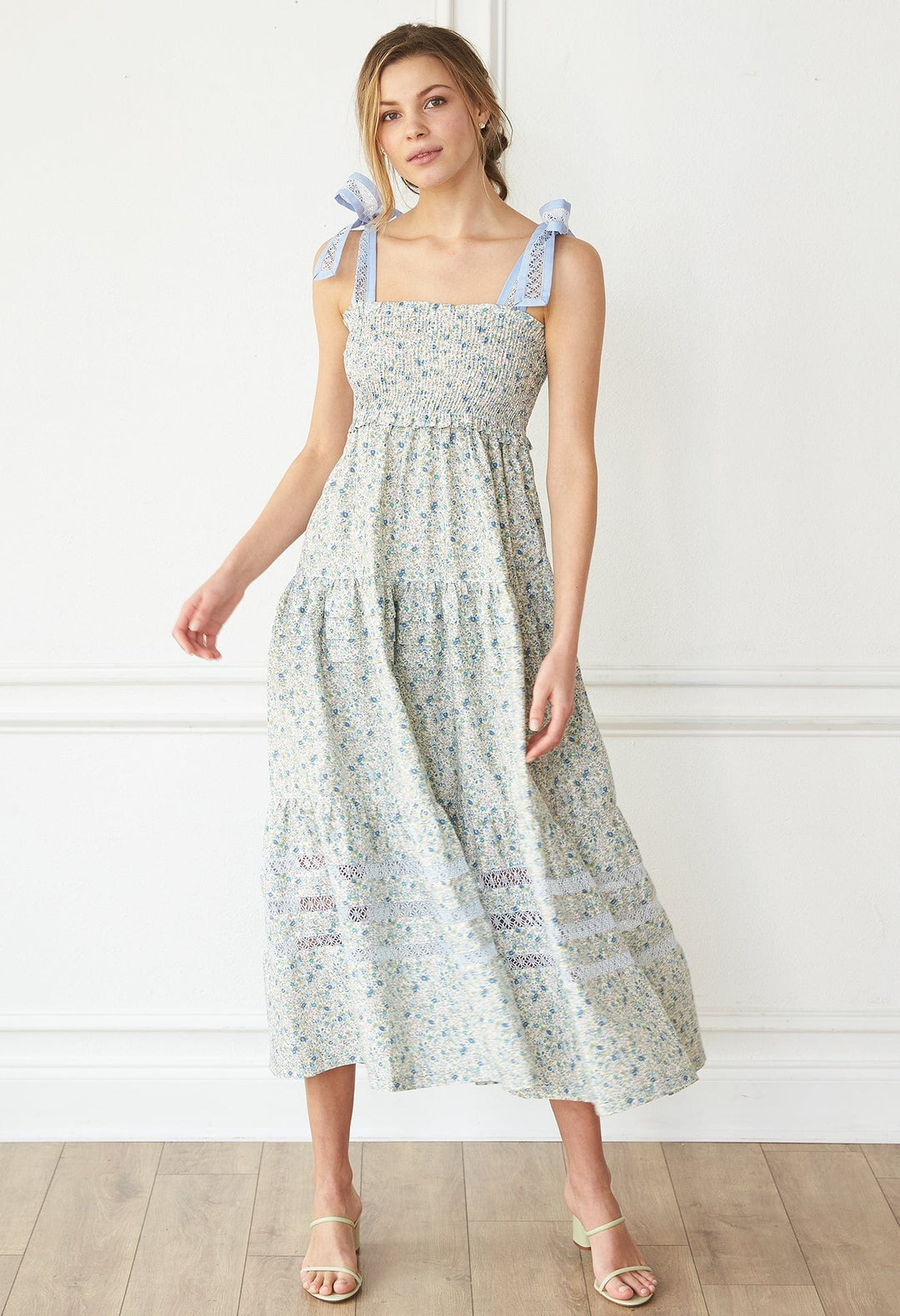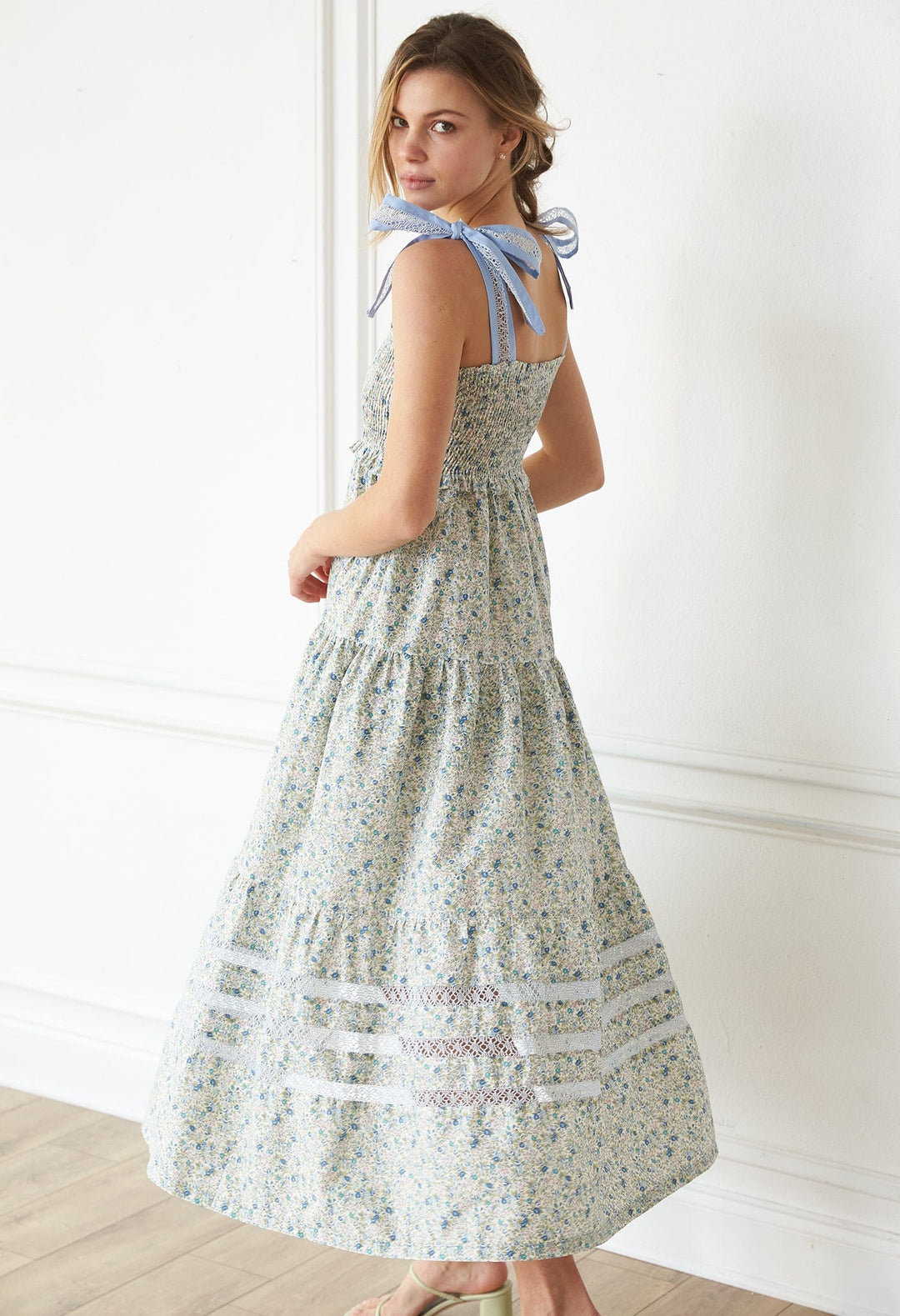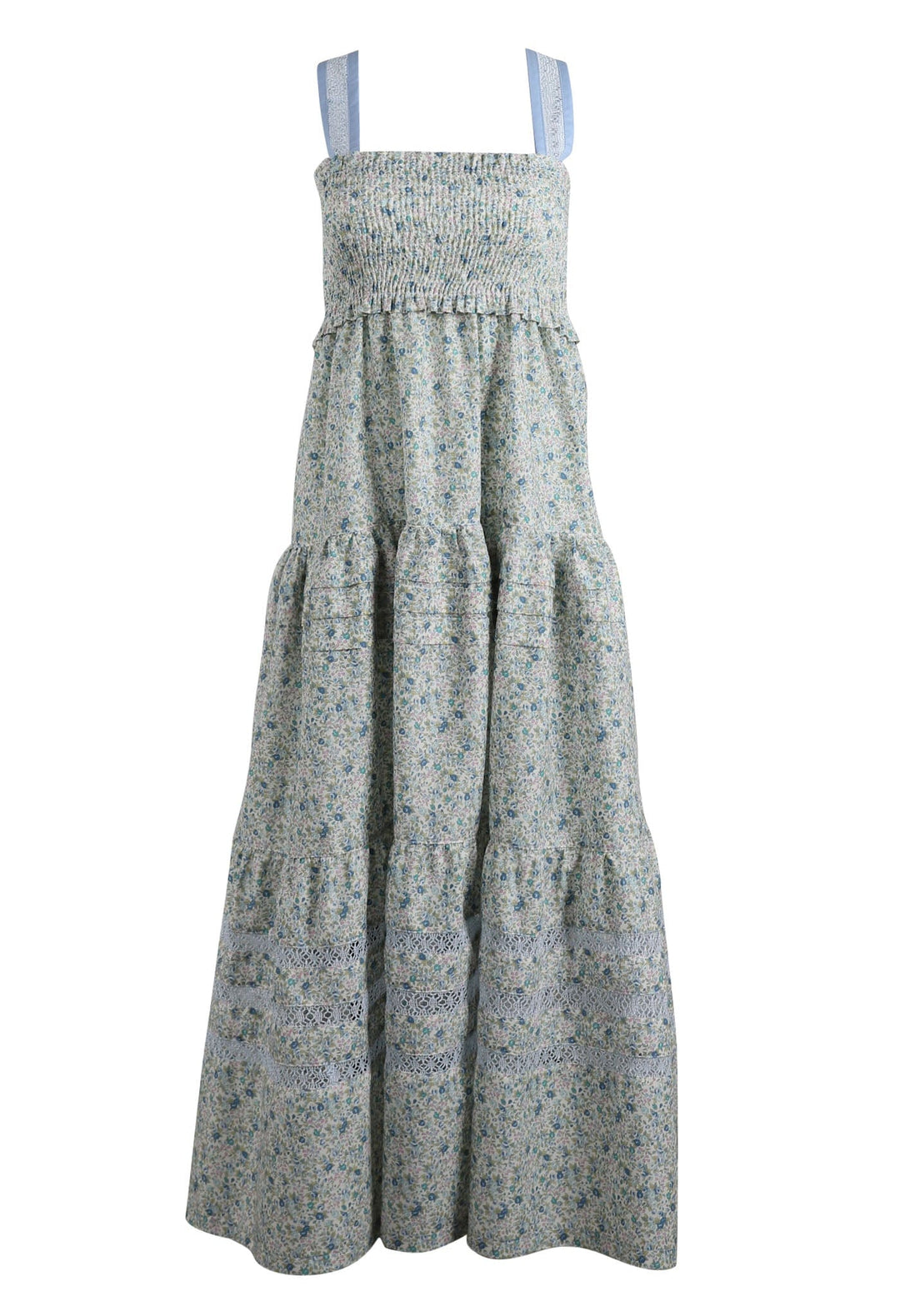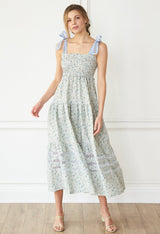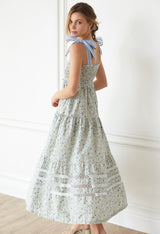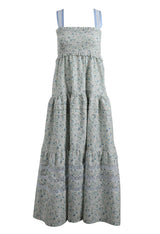 Valeria Jardin de Verano Azul
DETAILS
The Valeria is the quintessential summer dress. This midi length dress is composed of light blue cotton poplin with a smocked bodice and tie straps at the shoulders. The tiered skirt features bright hand-embroidered floral motifs and deshilado lace at the bottom. Pleated details accompany the seams of the skirt.
FIT GUIDE
If you have questions, please email hola@migolondrina.com. We would love to help you find your perfect piece.
ARTISAN COMMUNITY
Aguascalientes, located in Southeastern Mexico, is best known for its beautiful cut-out lace.  The lace accents the community's exquisite clothing and tabletop pieces. There are over 100 artisans with whom we partner artisans to create these works of art. 
The process begins with the artisan measuring where the lace will be cut out and drawing lines in the fabric.  This is followed by the incredible process of cutting out the lace with a sharp razor or needle. Following the cutting of the lace, additional patterned details are traditionally sewn in, such as crosses (Jesusito), flowers (Filigrana) or diamonds (Diamantes).
CARE
Due to the intricate embroidery work, we recommend dry clean only.