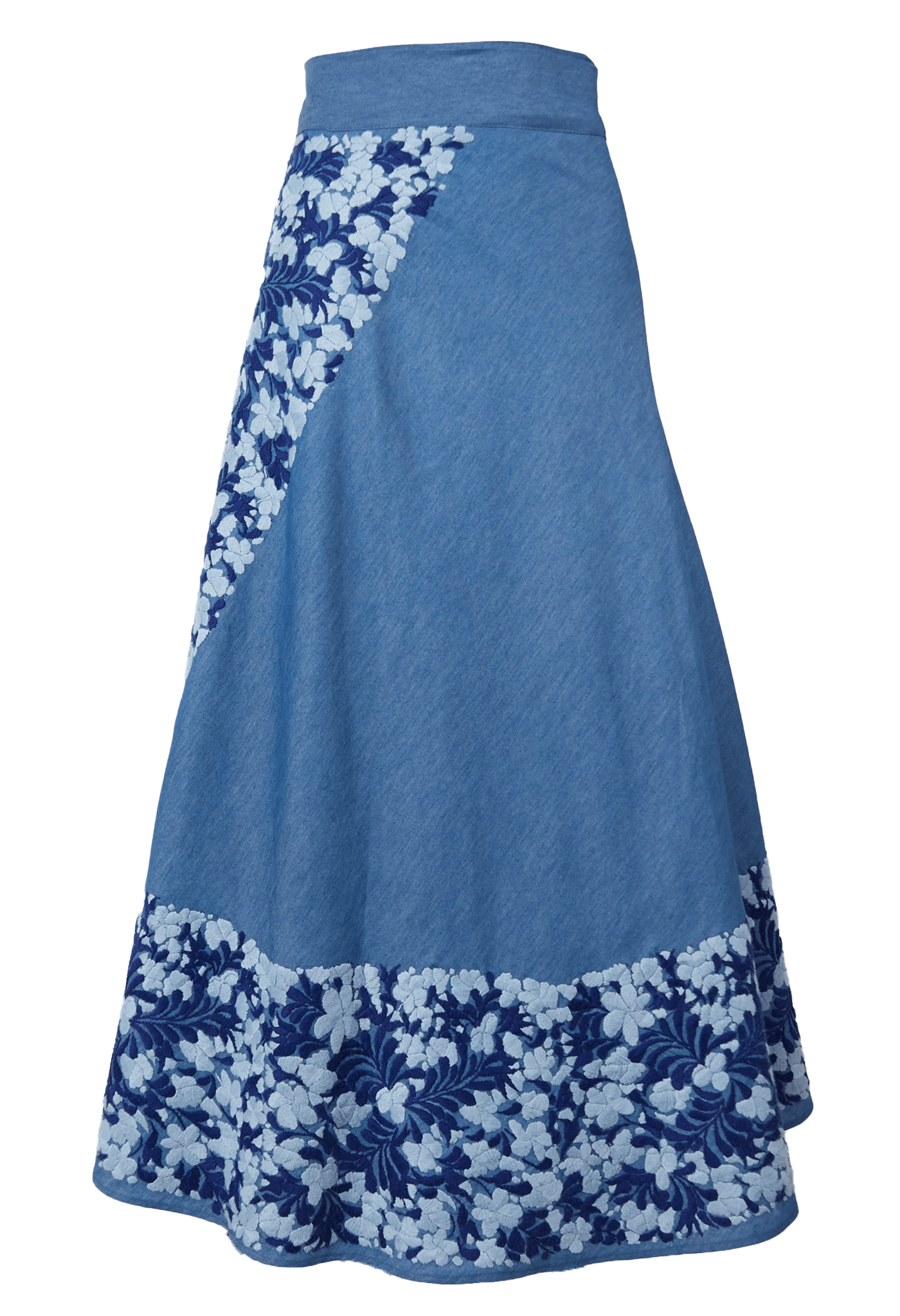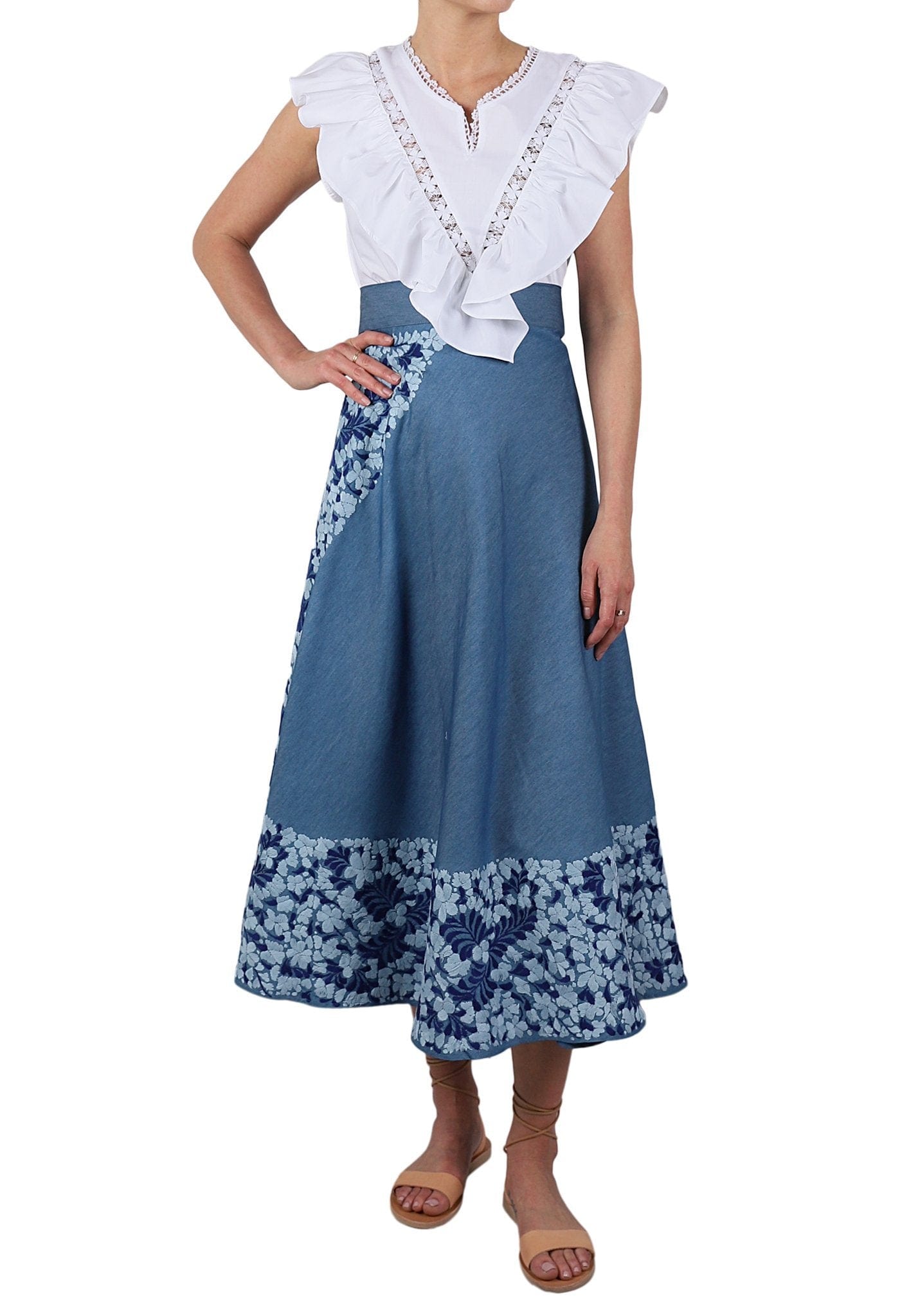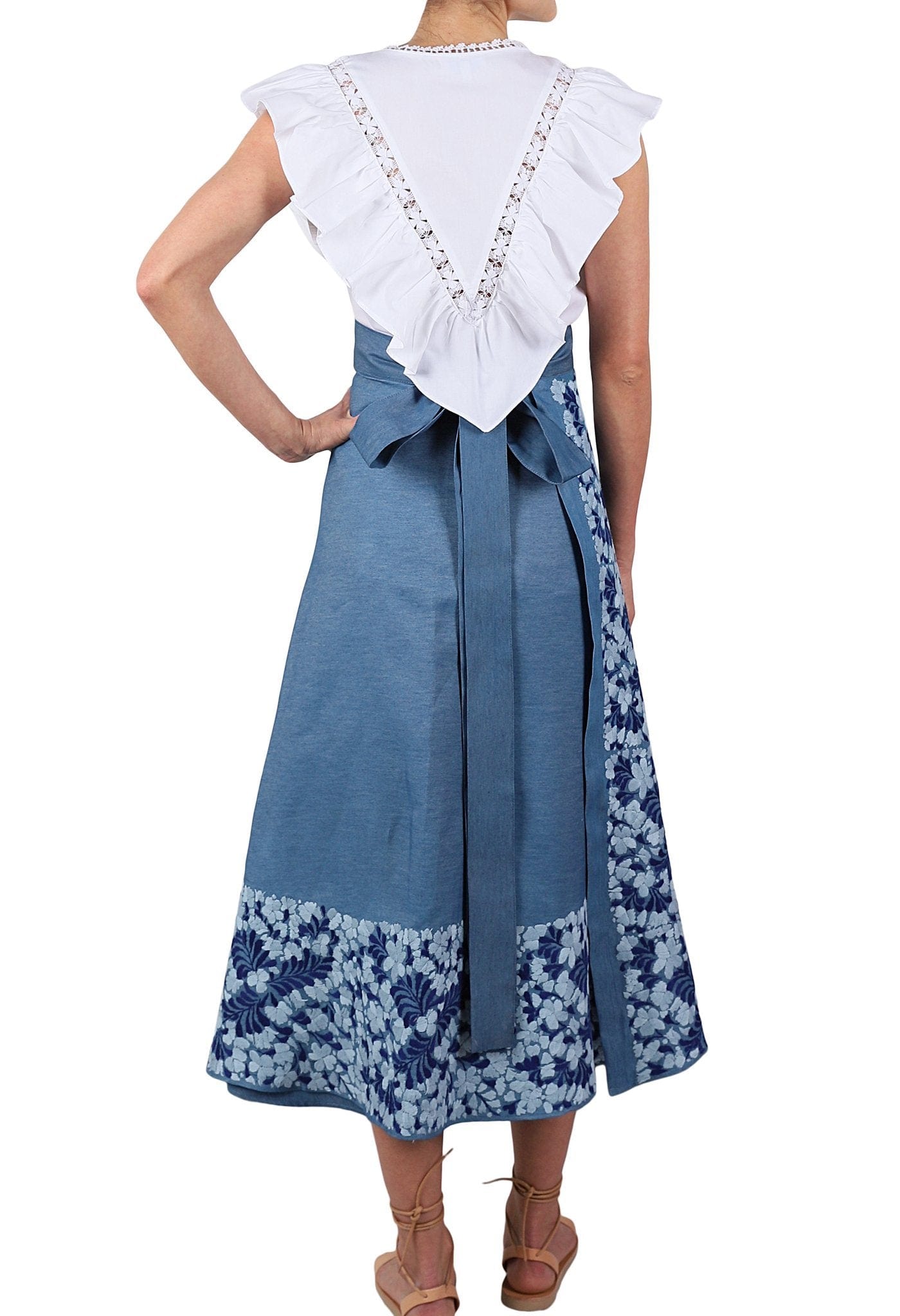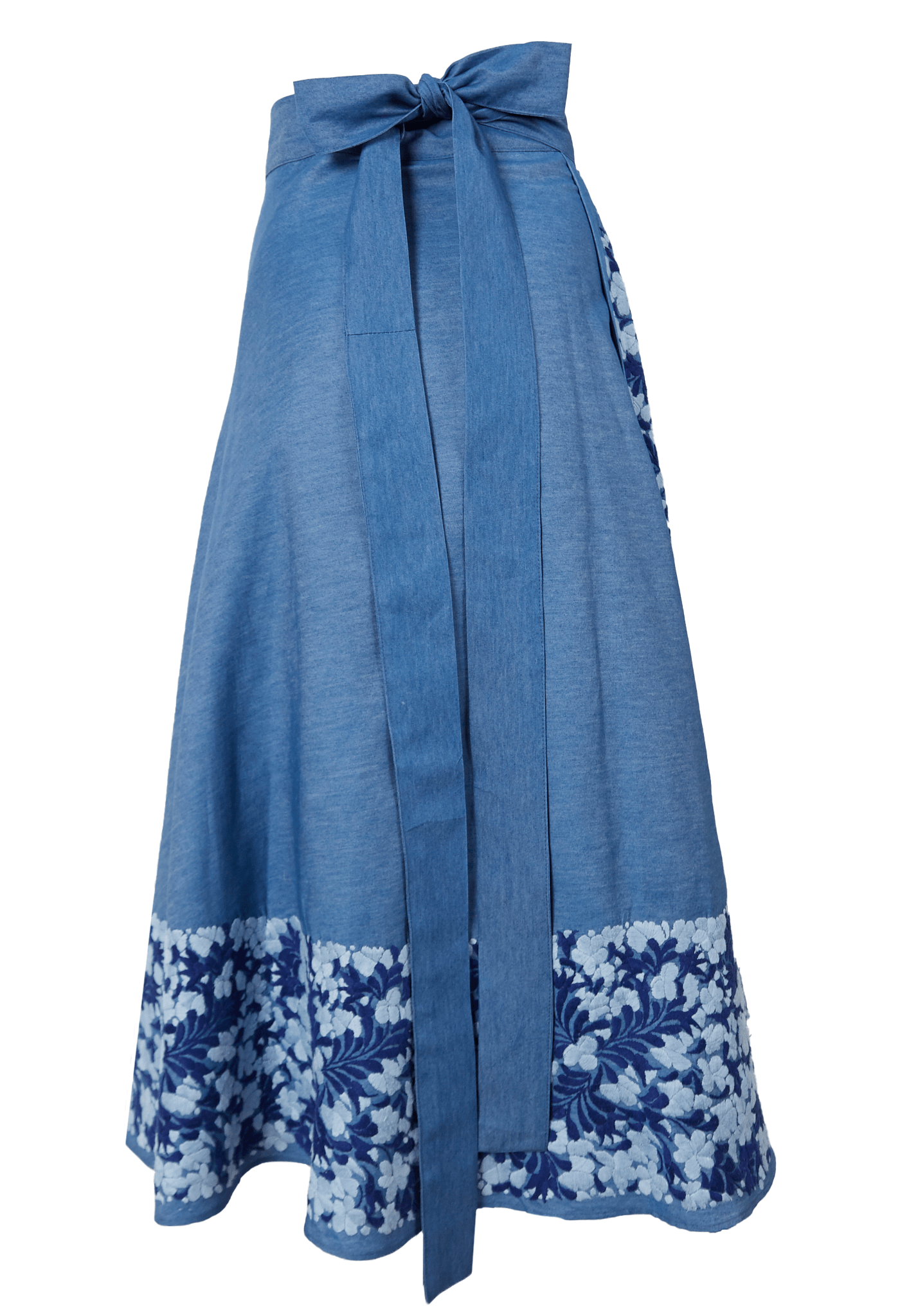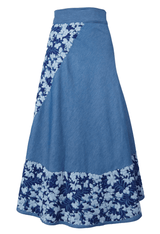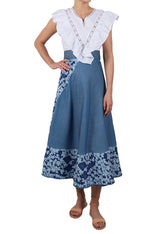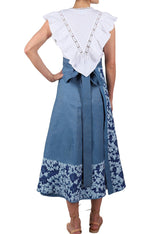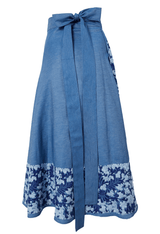 Falda Nube Celeste y Azul
DETAILS
Beautiful a-line midi-length wrap skirt with hand-embroidered floral designs along the borders of the skirt. The skirt is made entirely of 100% cotton in bright blue chambray and has a tie closure that may be worn on the side or at the back.
FIT GUIDE
Our wrap skirts are one size fits all. Long fabric ties allow for easy adjustment.
If you have further questions, please email hola@migolondrina.com. We would love to help you find your perfect piece.
ARTISAN COMMUNITY
The Flores pieces come from the community of San Antonino Castillo Velasco. It is a community in Oaxaca that is known for its traditional floral hand embroidery, which dates back over 200 years.
The designs are made by first stamping the pattern onto the chosen fabrics with ink using a large iron stamp. From there, the artisans use a small hoop to stretch the fabric and embroider the designs using selected threads.
These designs are part of these artisan communities' identities and heritage and are intended to last for generations.
CARE
Due to the delicate embroidery work, we recommend dry cleaning your skirt.