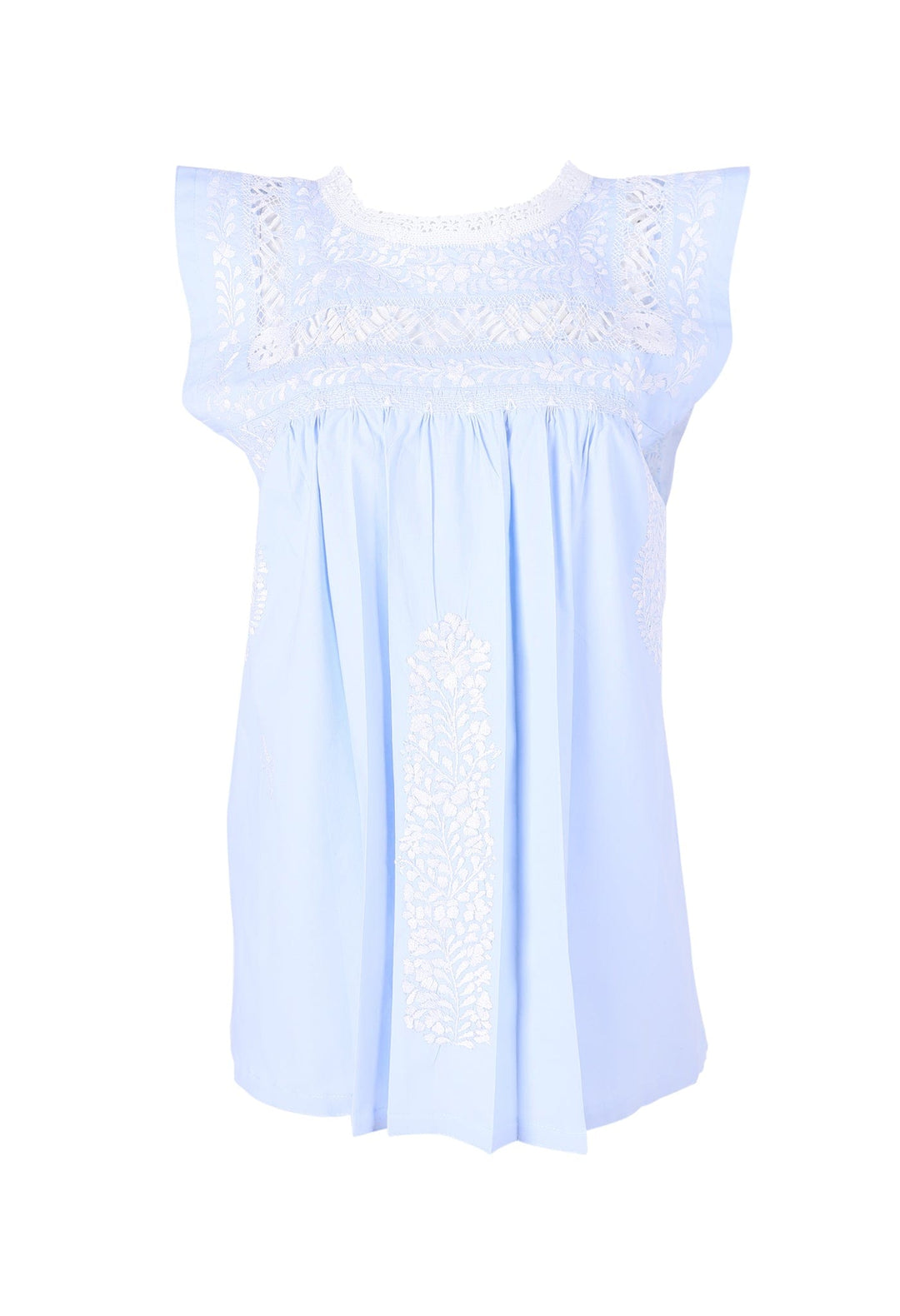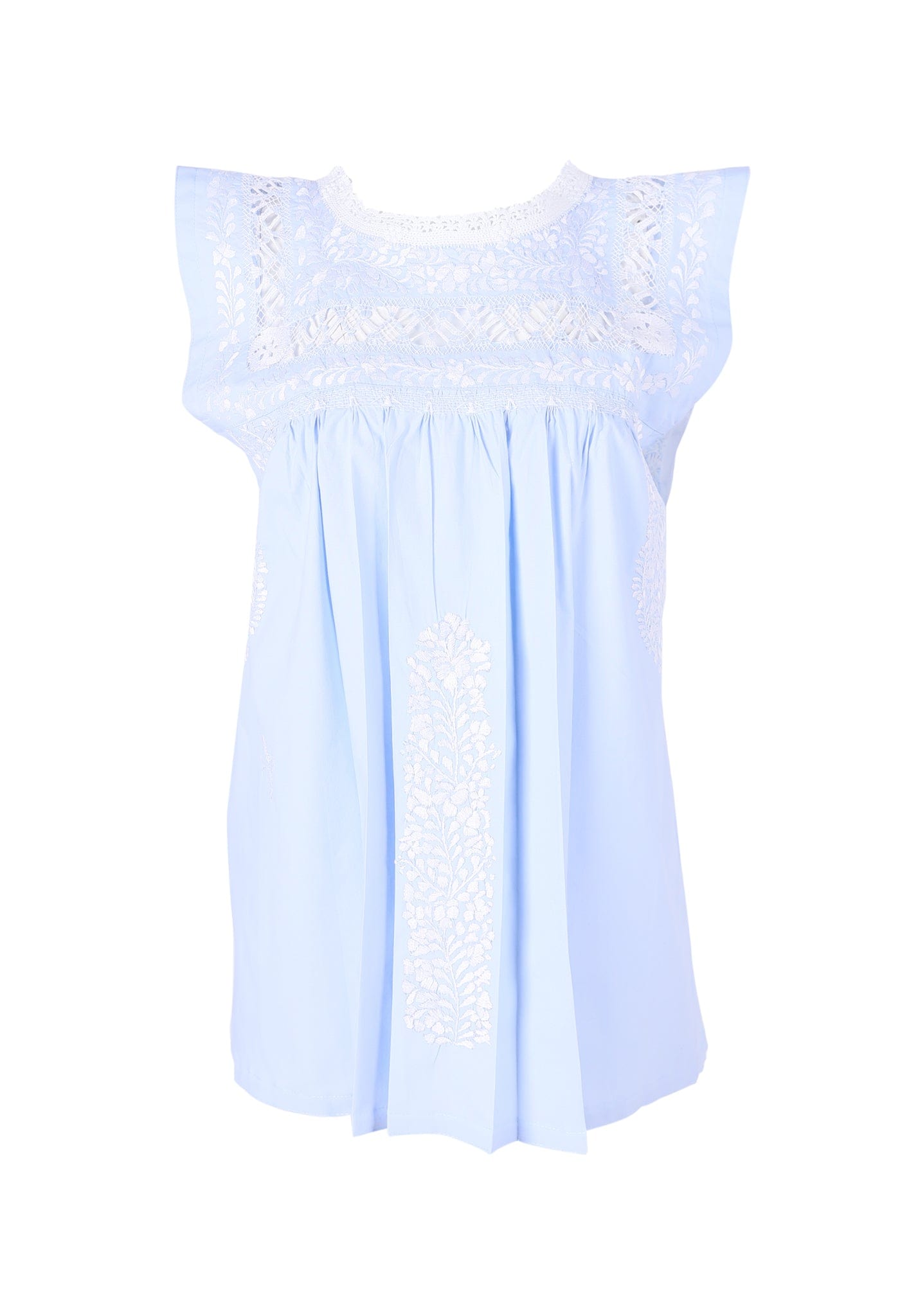 Mi Otra Mitad Dulce Nieve Seda
DETAILS
Blue cotton blouse with silk hand-embroidered flowers and deshilado lace detail. Deshilado literally means "to pull out threads". The artisan women pull the threads from the fabric and then use the threads to create an intricate design that resembles lace. The process can take up to five months to complete.
FIT GUIDE
Fit Note: Runs tight across the chest. Recommend sizing up if C cup or above.
If you have further questions, please email hola@migolondrina.com. We would love to help you find your perfect piece.
ARTISAN COMMUNITY
The Deshilado pieces come from the community of San Antonino Castillo Velasco. It is a community in Oaxaca that is known for its traditional hand embroidery, which dates back over 200 years.
These blouses and dresses take months to complete. As each garment is entirely handmade, these pieces are one-of-a-kind works of art.
The designs are made by first stamping the pattern of the floral patterns onto the chosen fabrics with ink using a large iron stamp. From there, the artisans use a small hoop to stretch the fabric and embroider the designs using selected threads.
Another community produces the "lace" for the garments, by pulling threads to create intricate designs. Deshilado's literal translation is "to pull out threads."
Once the embroidery and lace is completed, the garments are sent to another community where they finish the smocking detail. The design that this community creates is known as "Hazme Si Puedes," which literally means "Make Me If You Can." This design showcases little people, known as "La Familia."
A fourth community then completes these garments by adding hand crocheted detail to the neckline.
These designs are part of these artisan communities' identities and heritage and are intended to last for generations.
CARE
Due to the delicate embroidery work, we recommend dry cleaning your deshilado piece.