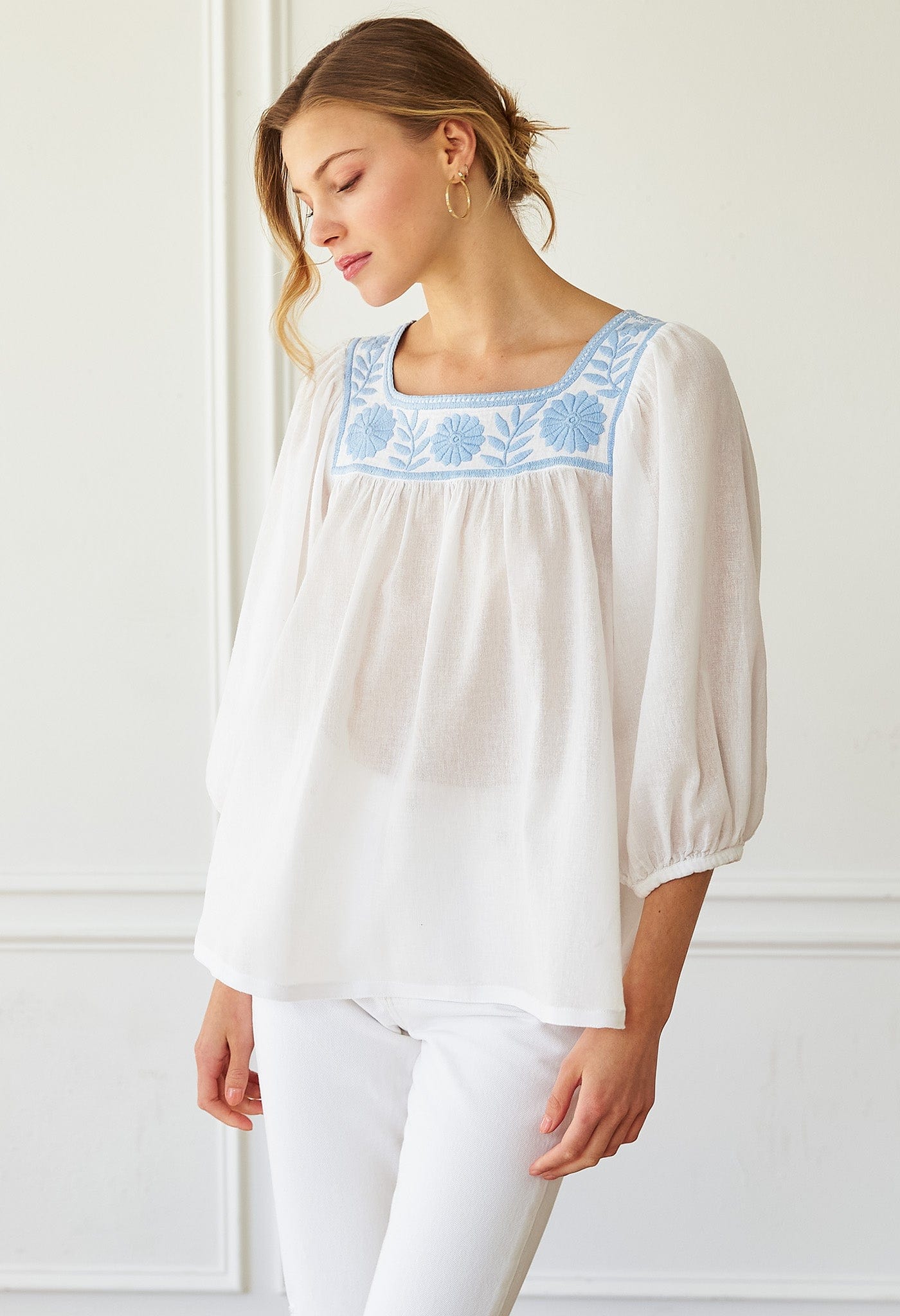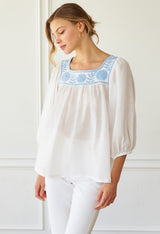 DETAILS
We partnered with artisans in Aguacatenango to produce this light, puffed sleeve blouse with the community's well-known Rococo embroidery of flowers and vines. The blouse has slight pleats in the puffed sleeve and a square neck embroidery. A beautifully effortless blouse to dress up or down.
FIT GUIDE 
Length from shoulder to hem: 27.5"
If you have further questions, please email hola@migolondrina.com. We would love to help you find your perfect size.
ARTISAN COMMUNITY
Aguacatenango is a small community that borders the famous ceramic-producing village of Ametenango del Valle in Chiapas.  Aguacatenango is particularly known for its embroidered blouses, which are traditionally worn by the women in the village. The men in Aguacatenango are farmers and spend three-quarters of the year away from the villages to harvest maize.  Corn therefore has significant symbolic meaning for the community as the livelihoods of the people depend on it. The women supplement family income while the men are away by embroidering blouses and selling them. The embroidery on the blouses made in Aguacatenango use traditional floral motifs that mirror the flora and fauna of Chiapas.
CARE
Due to the intricate embroidery work, we recommend wash on delicate settings, hang to dry, iron on low.