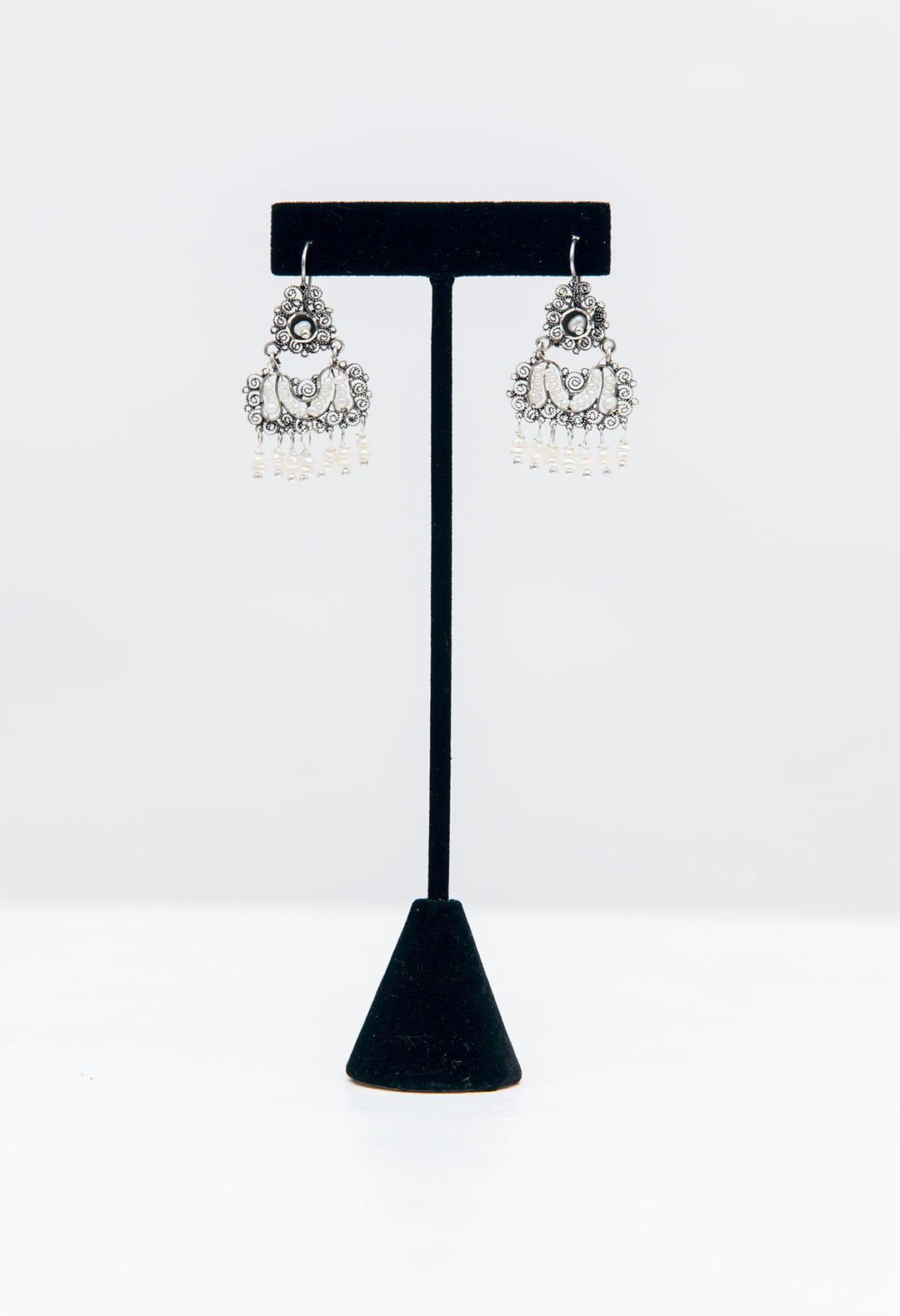 In Stock - Will ship within 1 business day!
Silver filigrana earrings with elaborate details. Filigrana is an intricate handmade jewelry technique where silver threads are twisted and soldered together to create one of a kind artistic motifs with pearl beaded detail.  
 Style Note: These earrings are your answer to dress up or dress down any outfit.