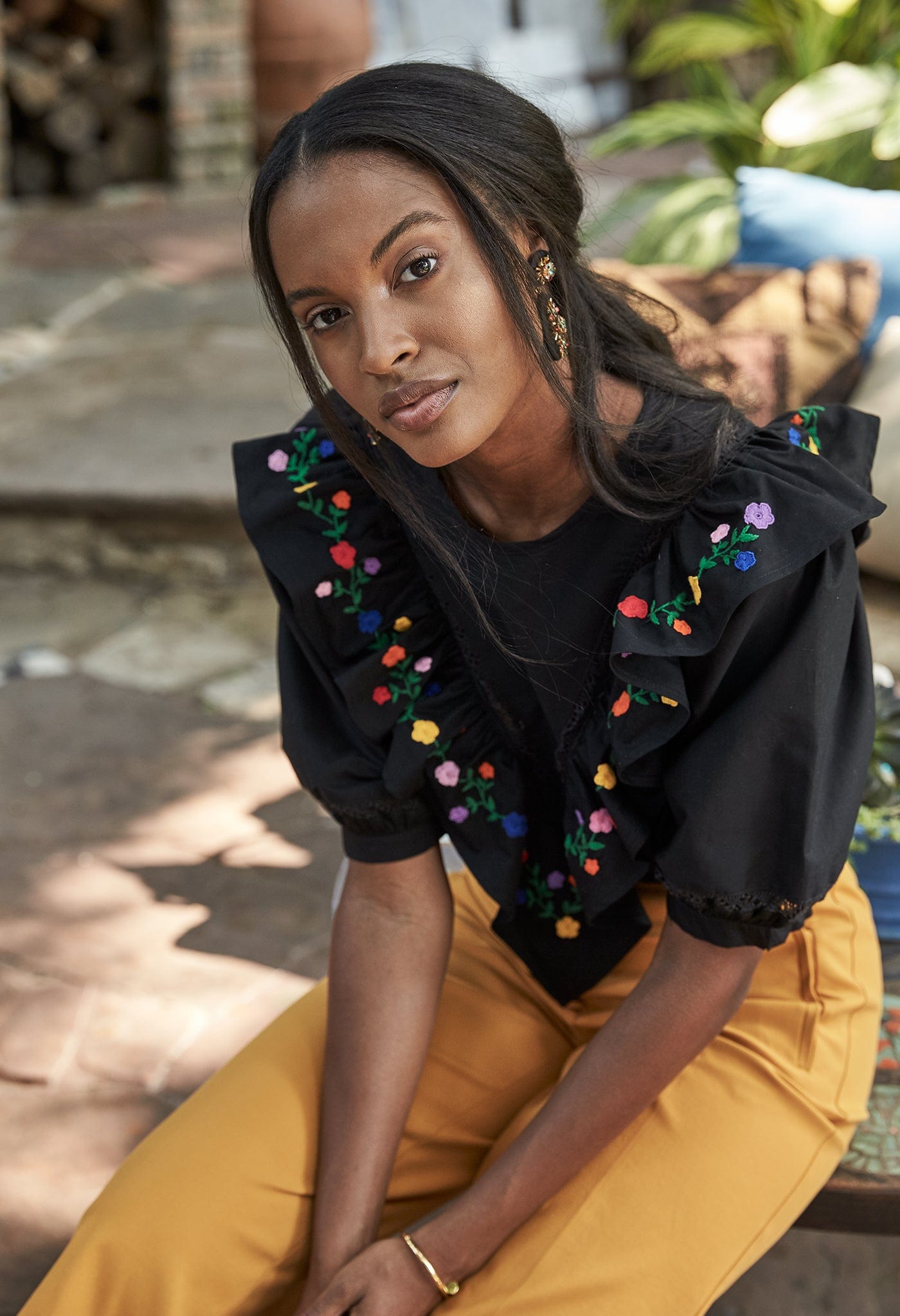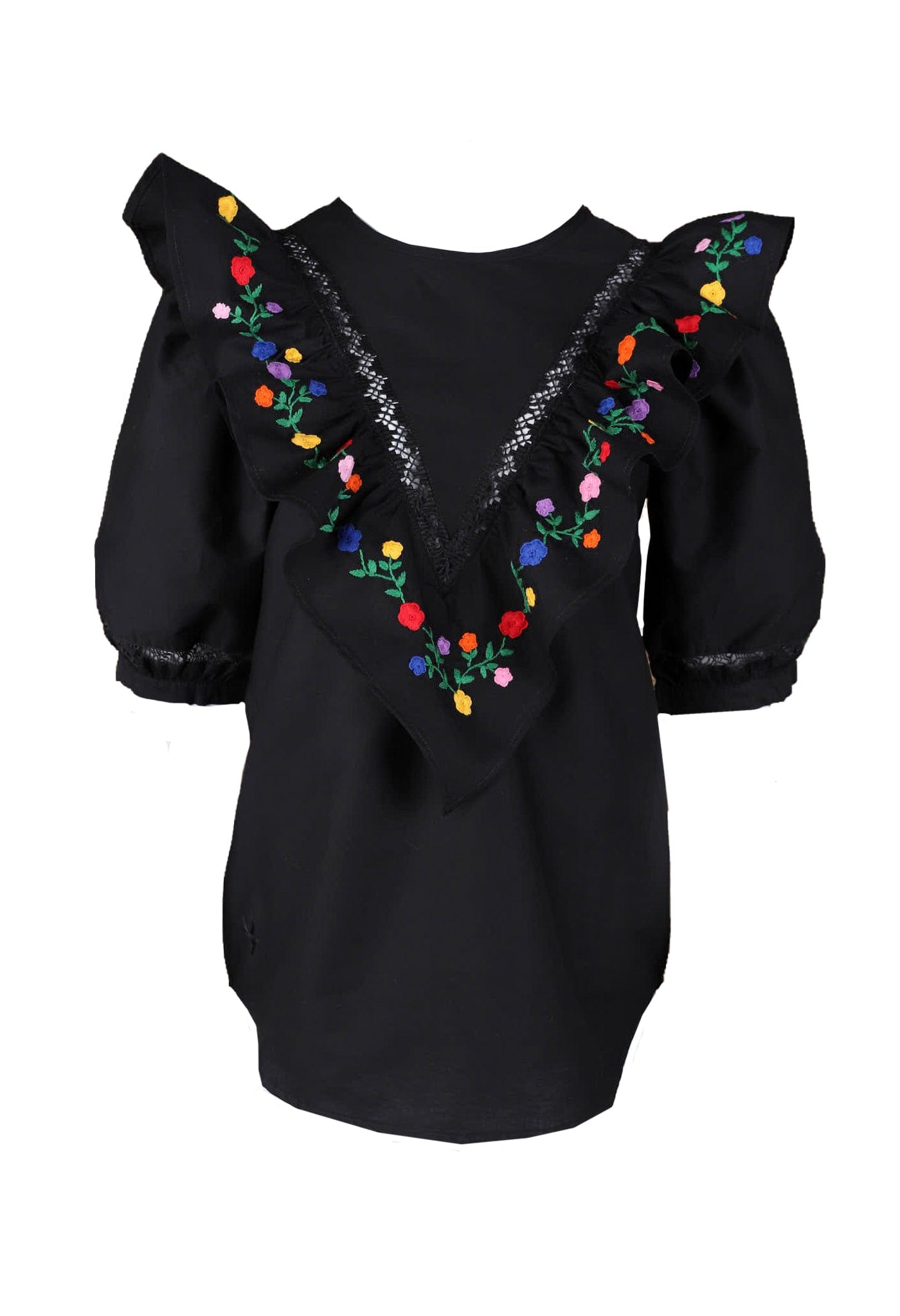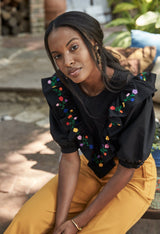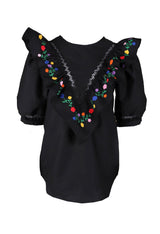 DETAILS
White cotton short sleeve top with v-shaped ruffle along the front and back. The ruffle is finished with deshilado detailing. Deshilado, literally translated, means "to pull out threads." The artisans pull the cotton threads from the fabric and then use those pulled threads to create an intricate, lace-like design. Hand-pulled crochet finishes neckline and sleeves.
FIT GUIDE 
Length from shoulder to hem: 26.5"
If you have further questions, please email hola@migolondrina.com. We would love to help you find your perfect size.
ARTISAN COMMUNITY
Aguascalientes, located in Southeastern Mexico, is best known for its beautiful cut-out lace.  The lace accents the community's exquisite clothing and tabletop pieces. There are over 100 artisans with whom we partner artisans to create these works of art.  
The process begins with the artisan measuring where the lace will be cut out and drawing lines in the fabric.  This is followed by the incredible process of cutting out the lace with a sharp razor or needle. Following the cutting of the lace, additional patterned details are traditionally sewn in, such as crosses (Jesusito), flowers (Filigrana) or diamonds (Diamantes).
CARE
Due to the delicate material of the piece, we recommend dry cleaning this garment.