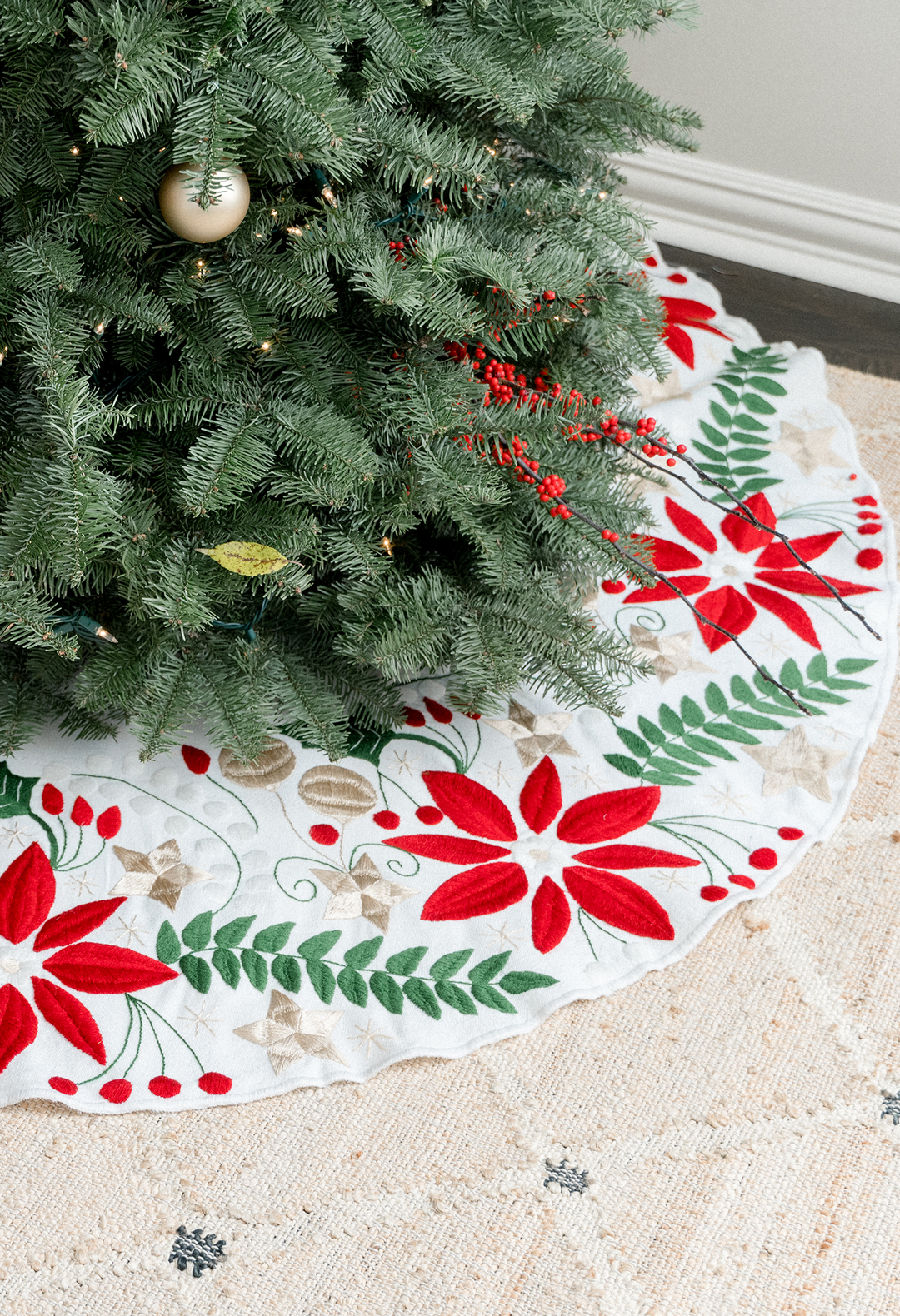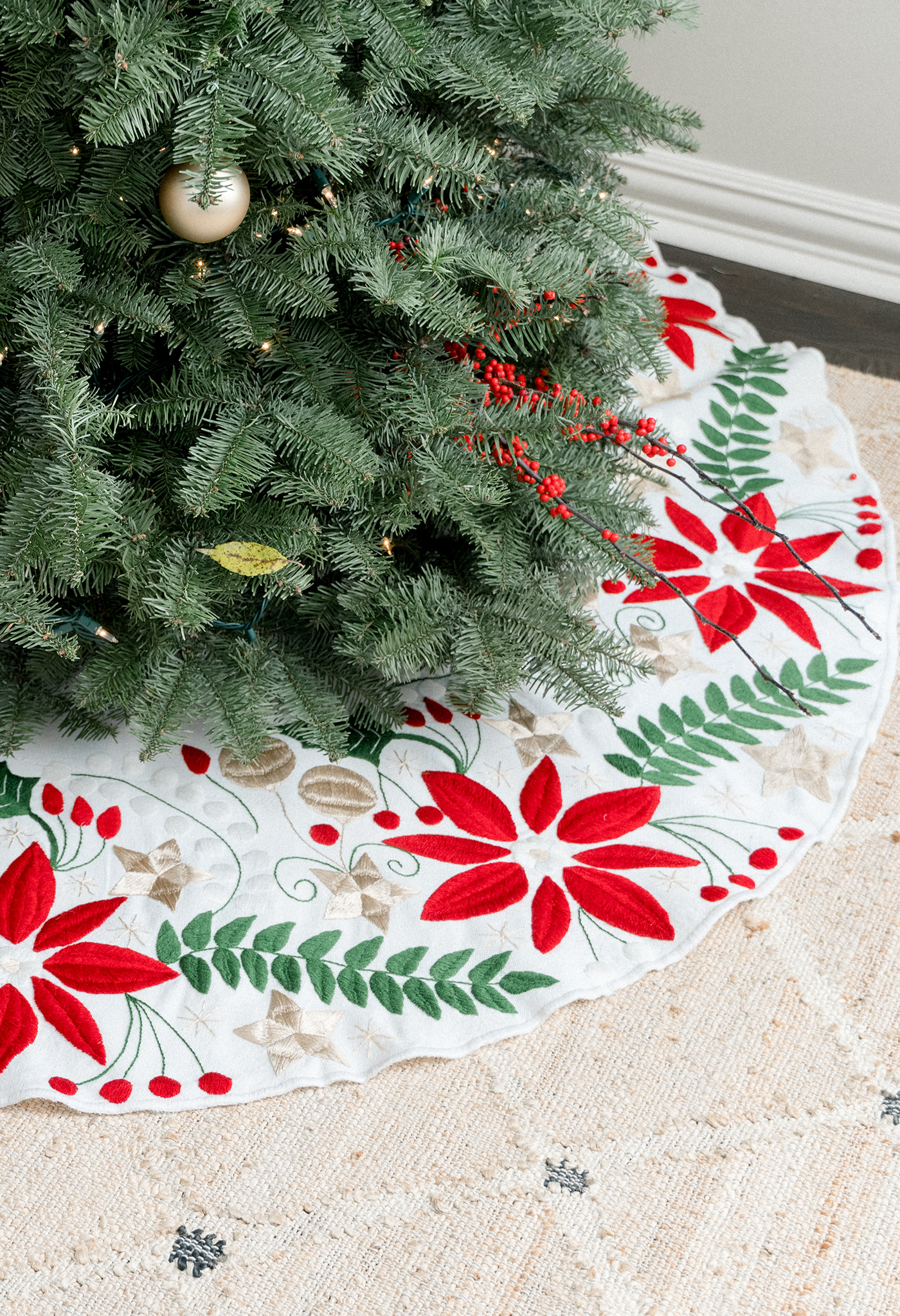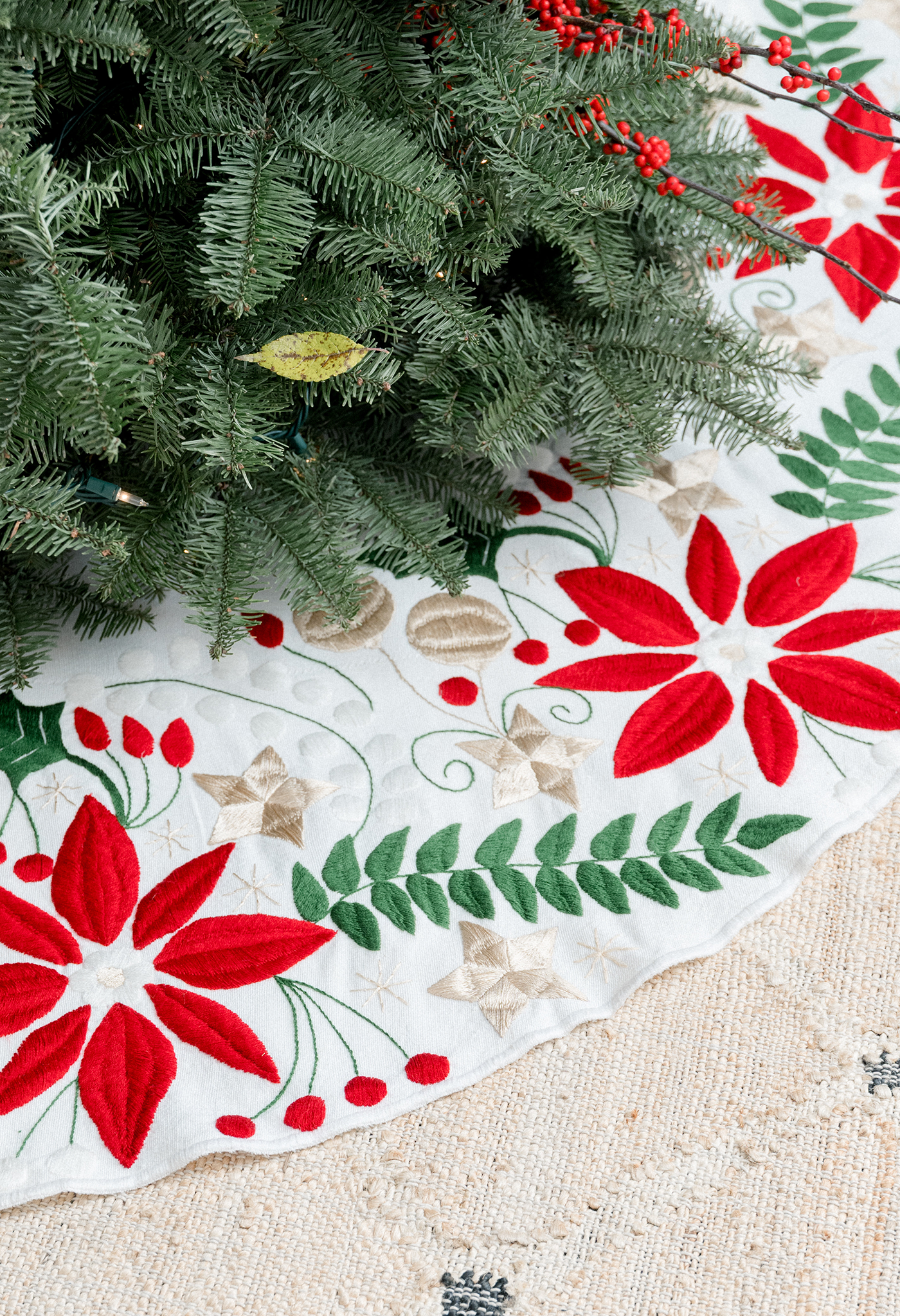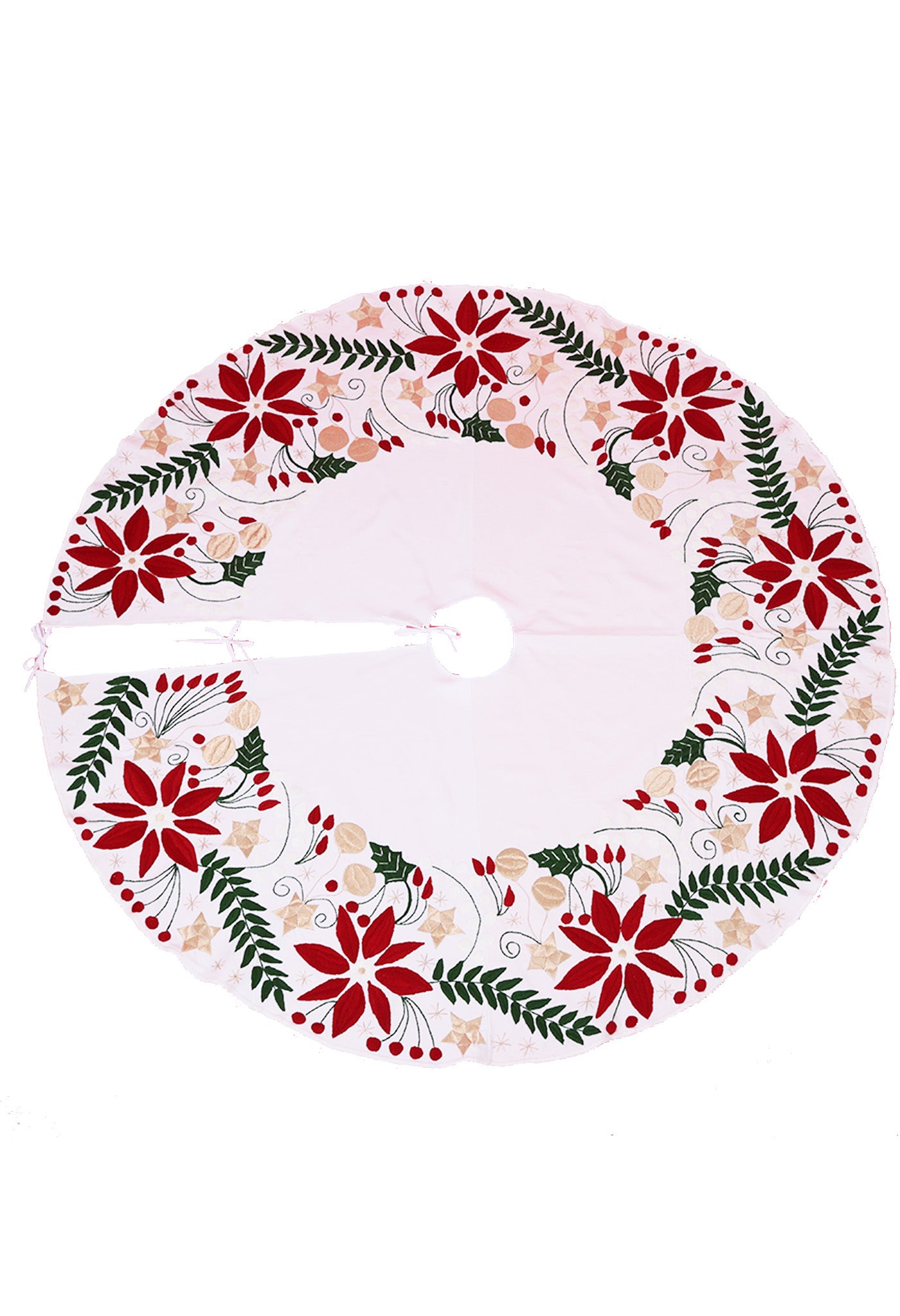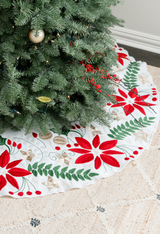 All Cyber Monday sales will be final.
DETAILS
Our Christmas tree skirt is hand-embroidered and woven on a backstrap loom by a community in Zinacantan, Chiapas.
The colorful Christmas tree skirt shows depictions of animals and flowers native to the region, in addition to holiday motifs, such as poinsettias, ornaments, and candles.  The combination of bright colors and hand-embroidered designs are sure to make your tree bright and colorful.
Artisan Community
This technique of embroidery is native to the Tzotzil community in Zinacantan, Chiapas.  The community is known for this intricate embroidery and weaving.  The fabric is woven on a backstrap loom, and then subsequently accented with designs.  The designs, which generally reflect the flora and fauna of Chiapas, are hand-drawn and then hand-embroidered.
The tradition of embroidery is a large part of the culture in Zinacantan, as most women learn to embroider by the age of 10.
Measurement: 64in Diameter