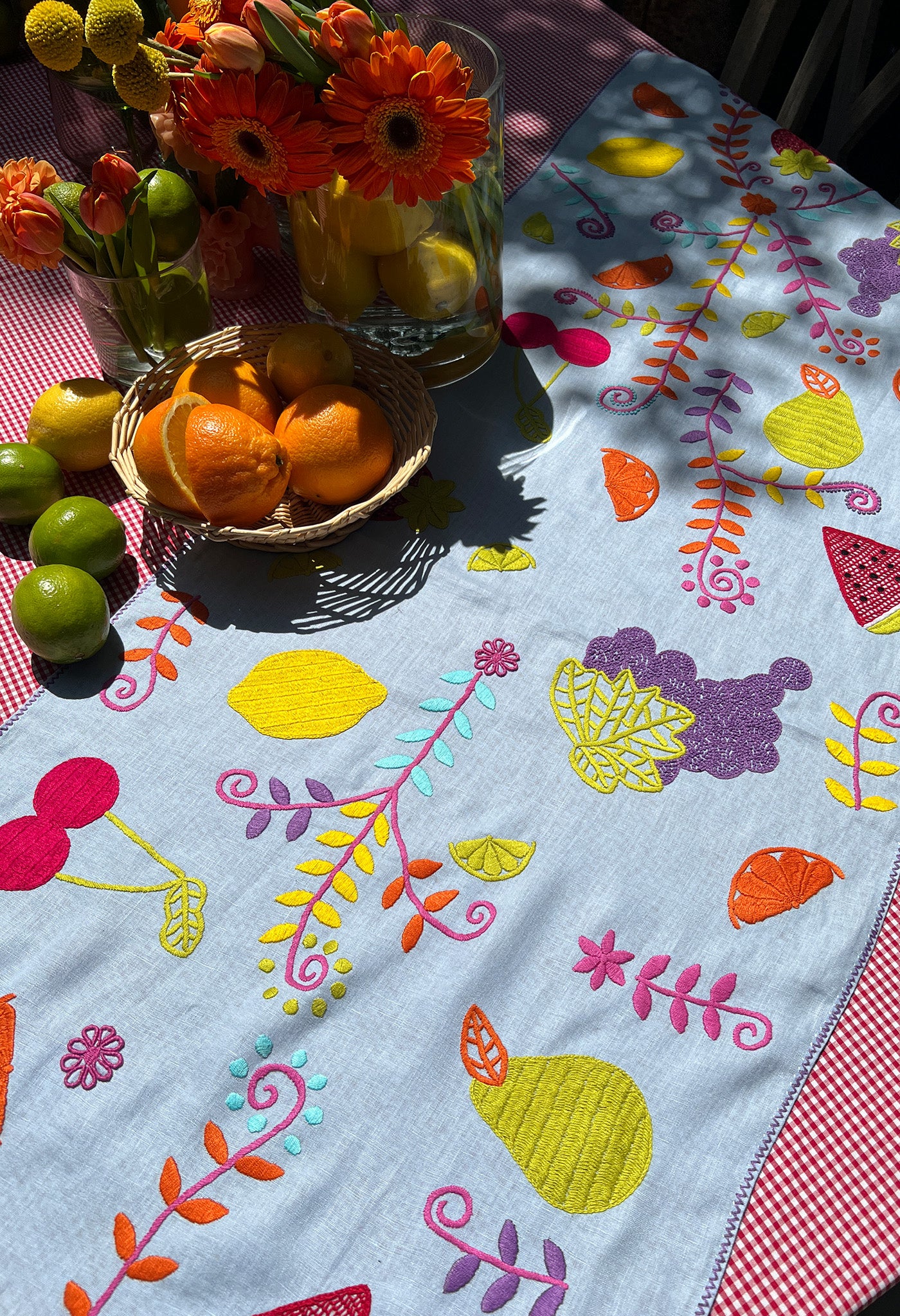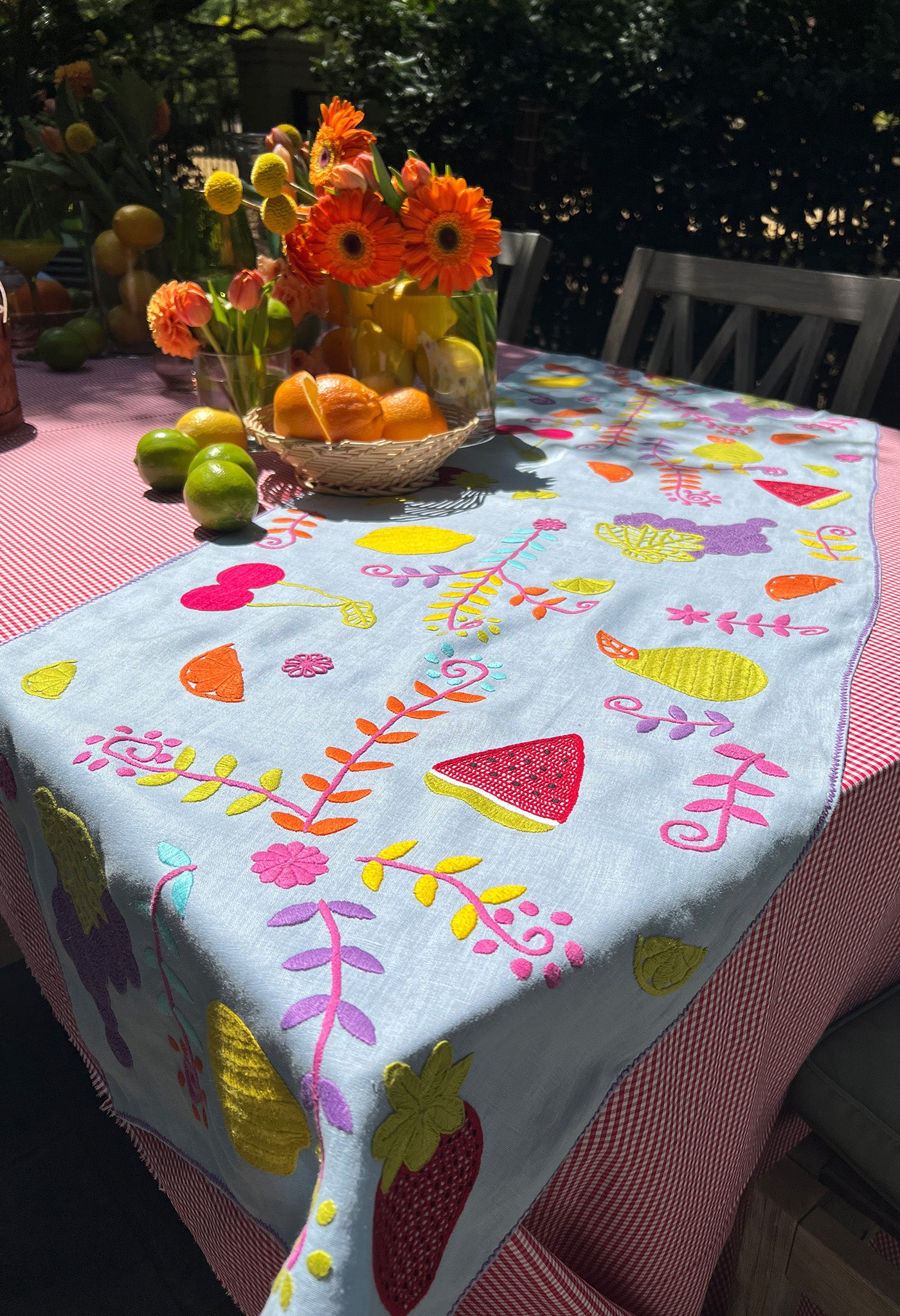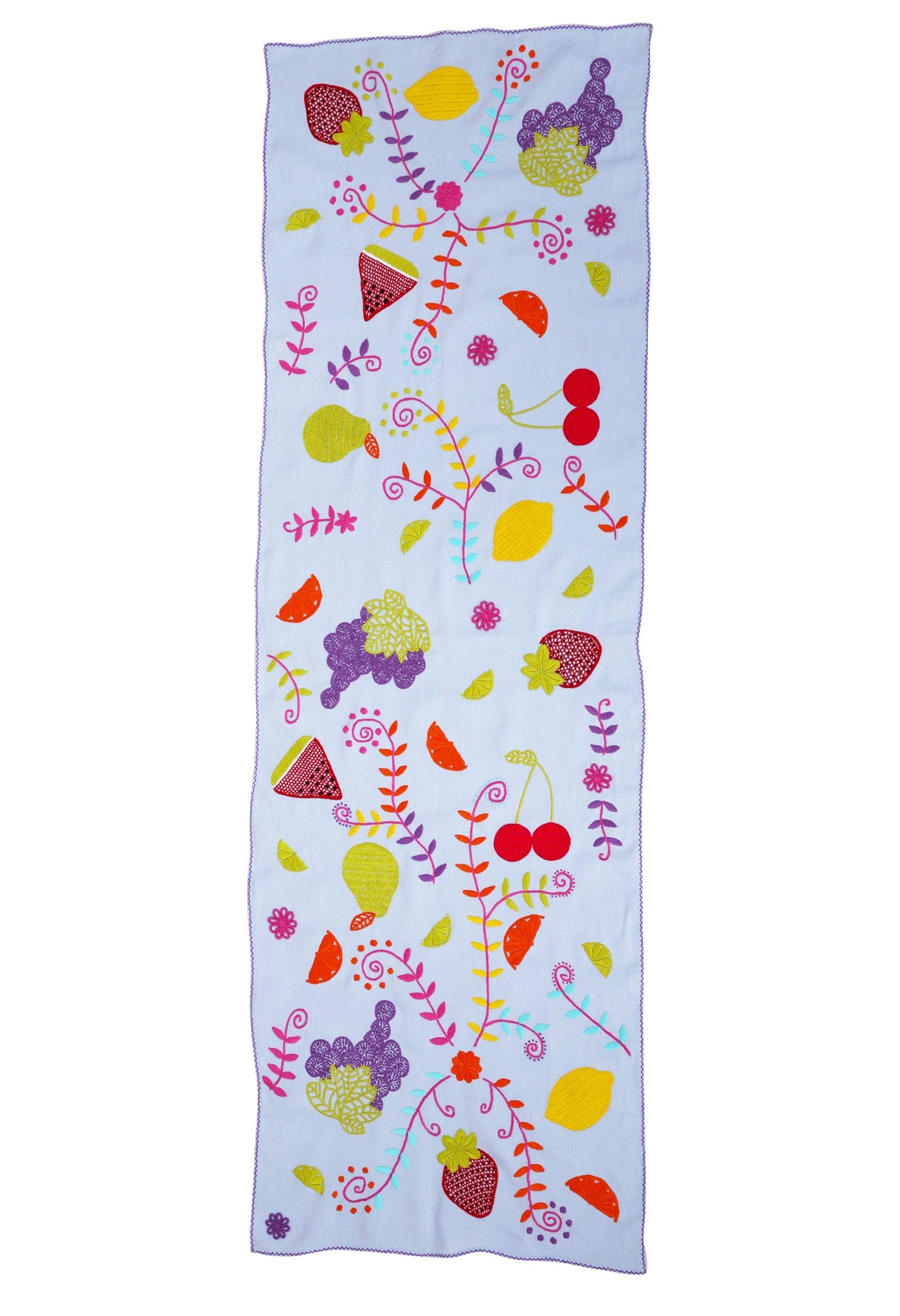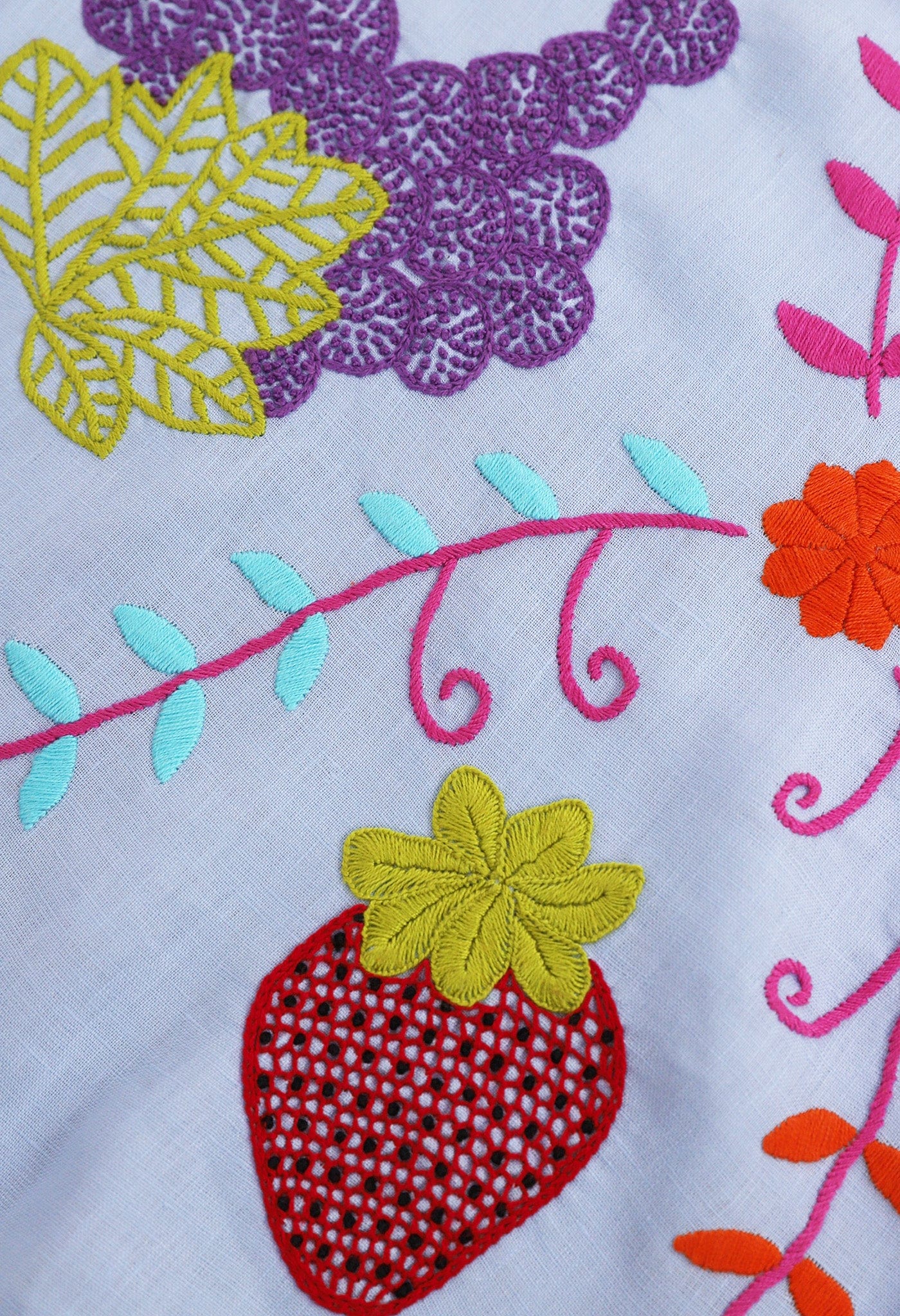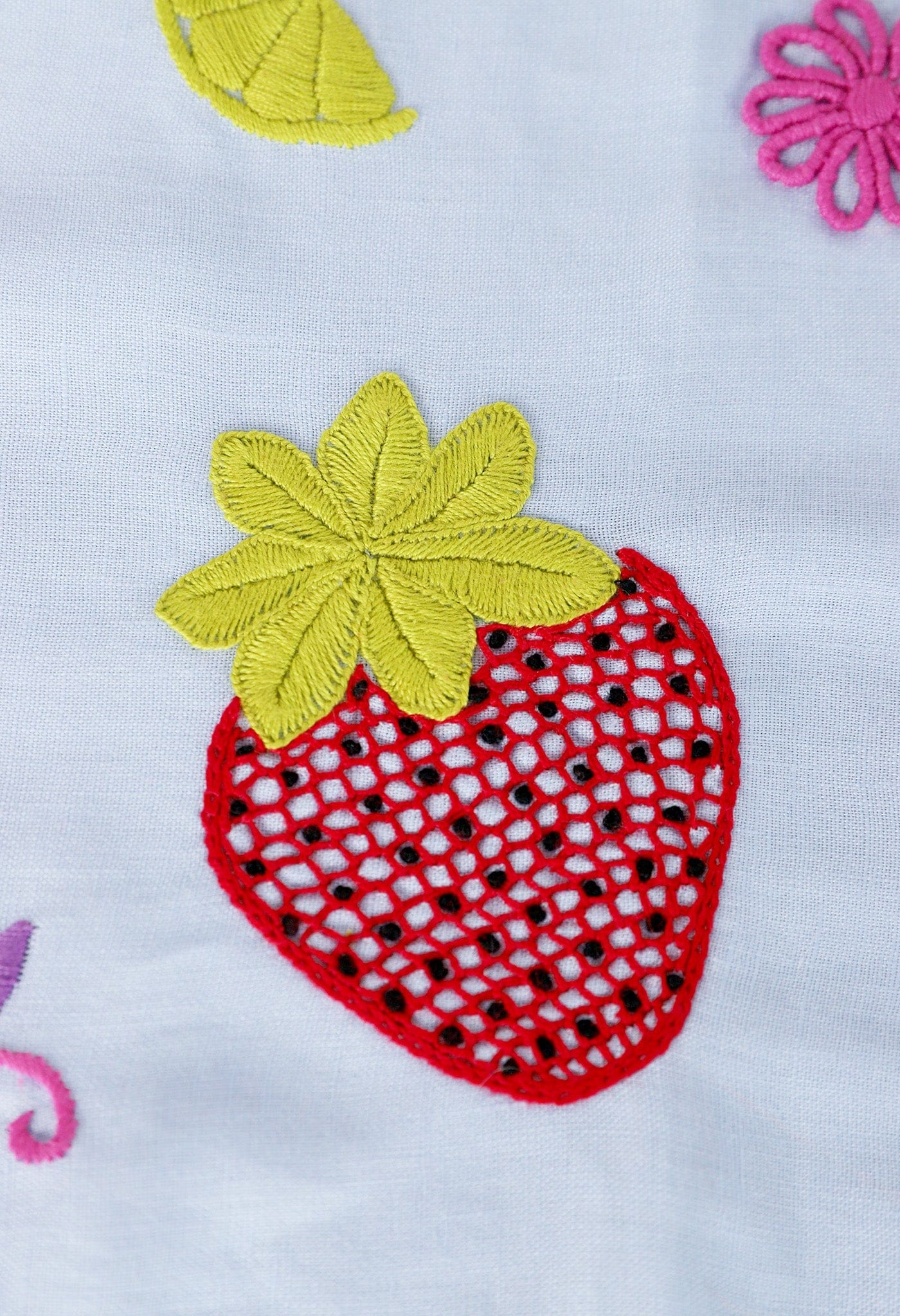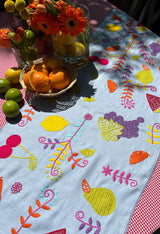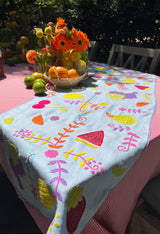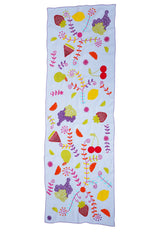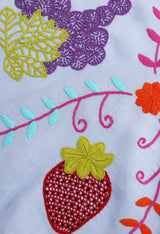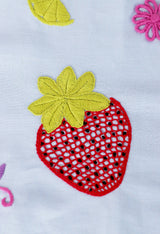 In Stock - Will ship within 1 business day!
DETAILS
Our table runners are hand embroidered on 100% cream linen. The table runners are embroidered with  oranges, grapes, strawberries, cherries, watermelons, lemons, and limes.
Measurement: 20" x 60"
Hand wash in cold water, lay flat to dry and iron on low.
ARTISAN COMMUNITY
These table runners were created by artisans in in Chiapas. The community itself is agricultural, as men spend three-quarters of the year away from the village to harvest maize.  Corn, therefore, has significant symbolic meaning for the community, as the livelihoods of the people depend on it. The women supplement family income by producing garments and homeware with traditional floral motifs that mirror the flora and fauna of the region.
CARE
Due to the intricate embroidery work, we recommend hand wash in cold water or dry clean only.