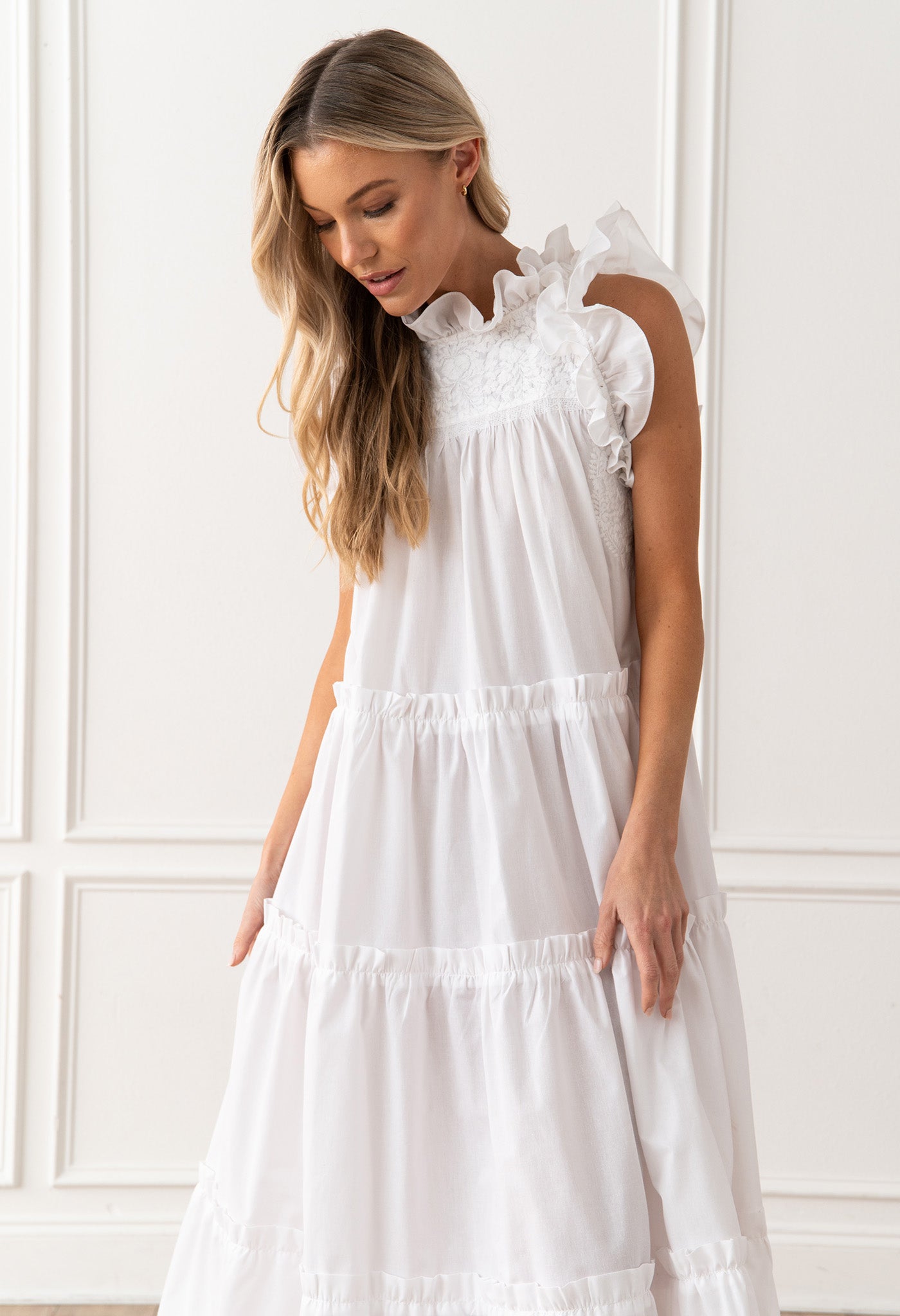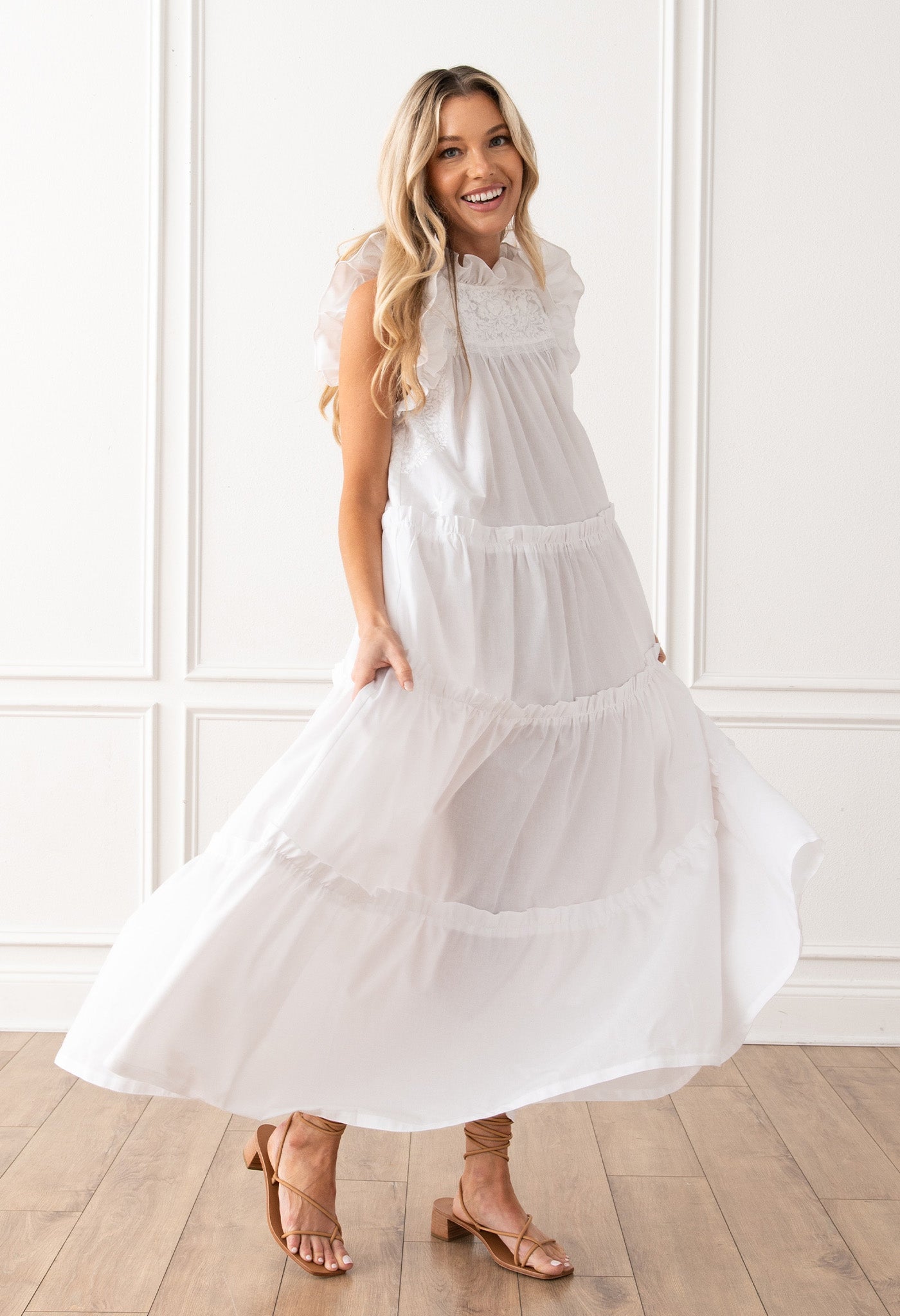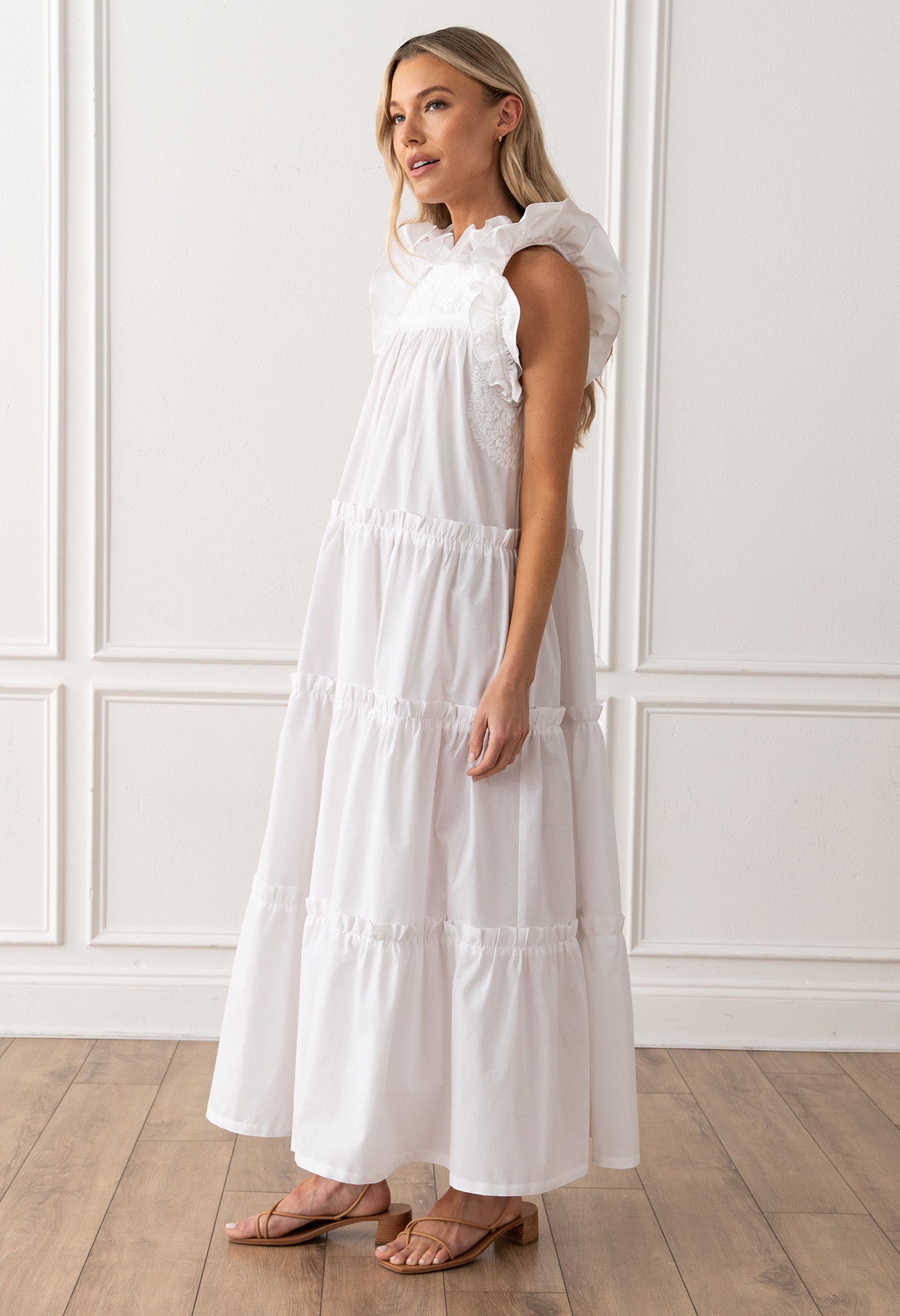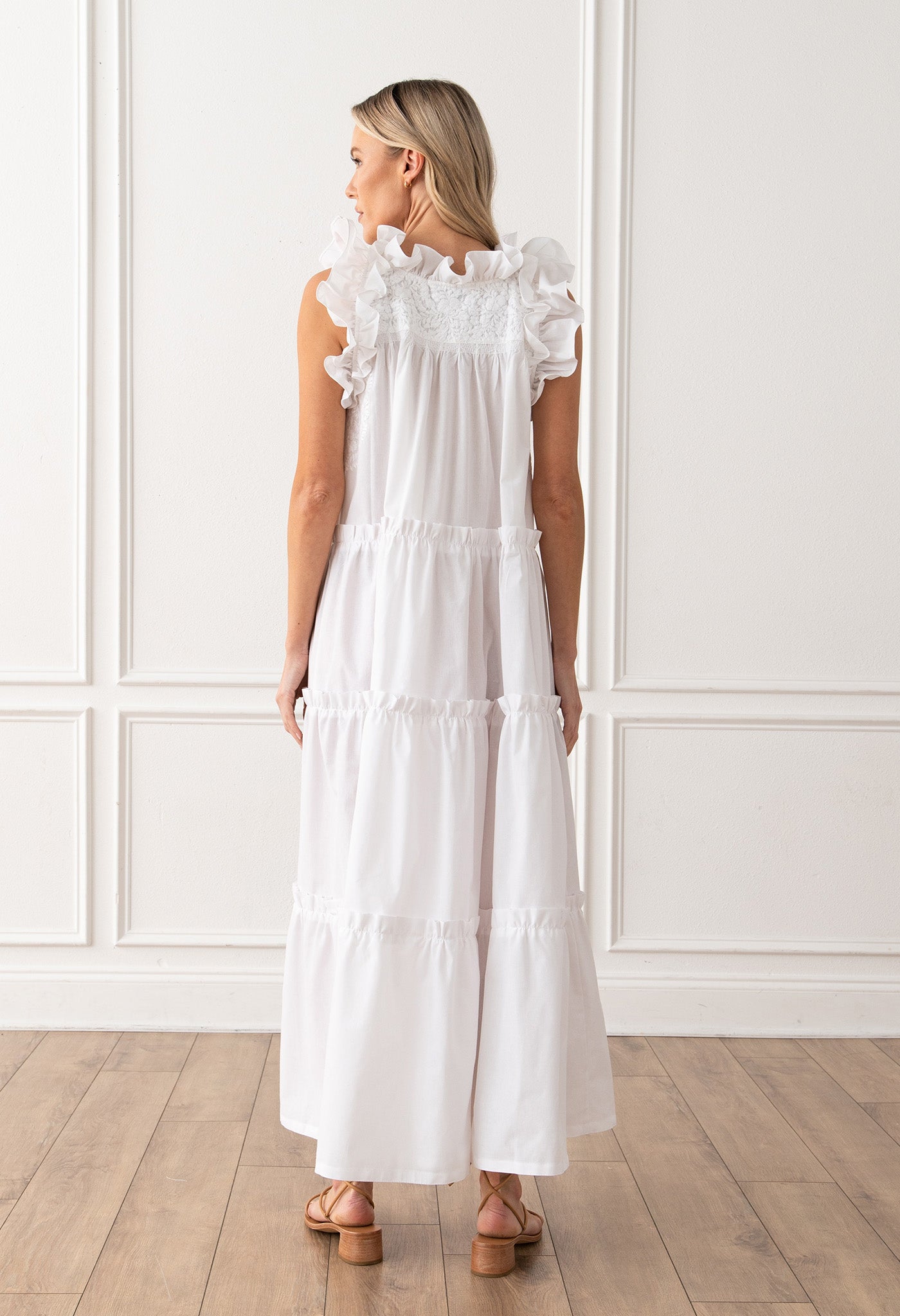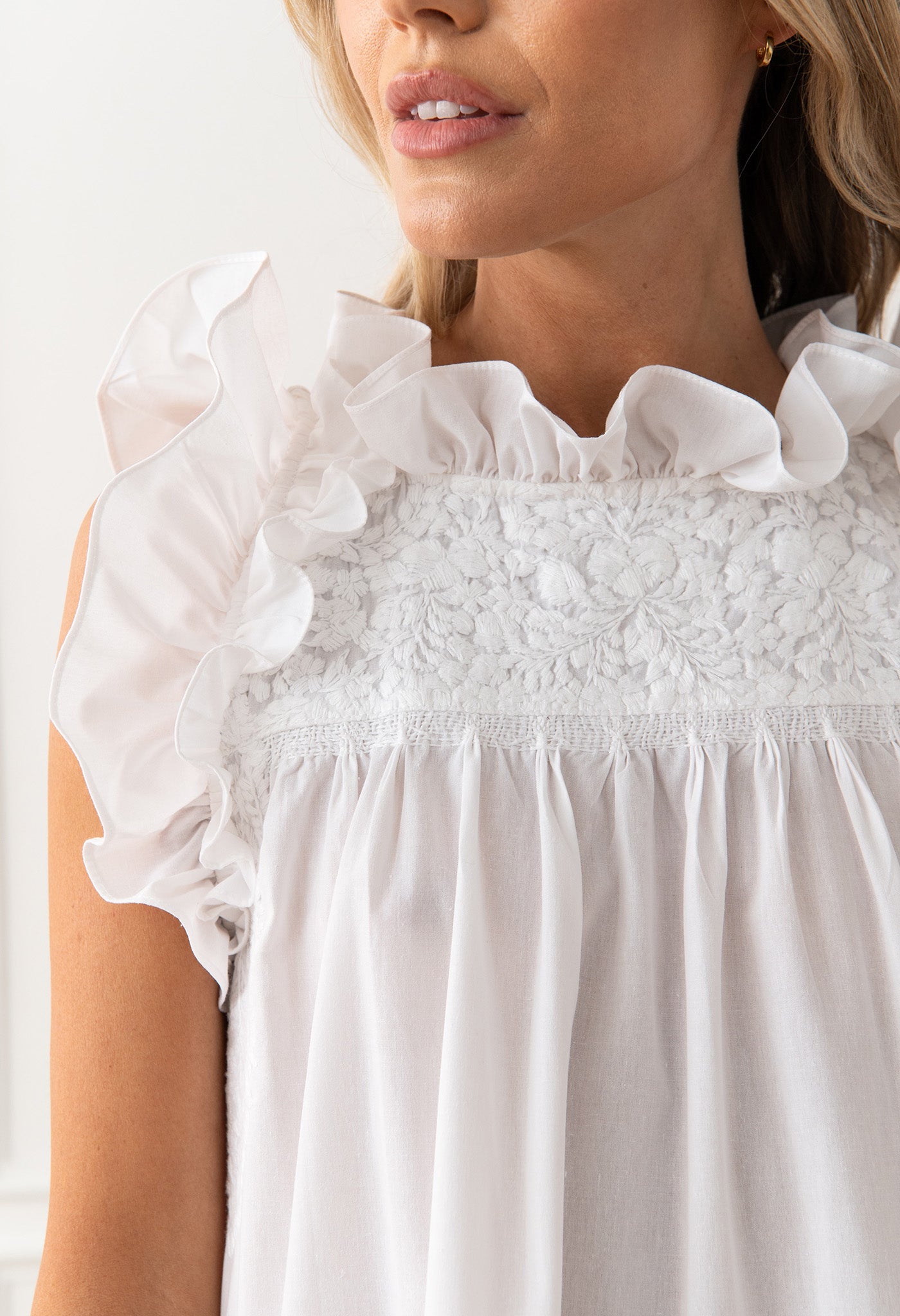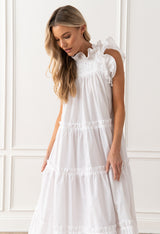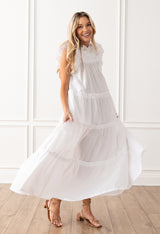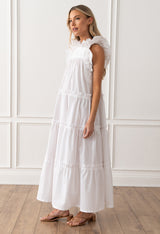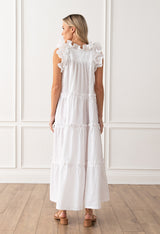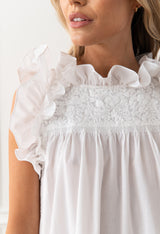 DETAILS
White cotton maxi dress, featuring ruffles at the body of the dress. The upper bodice features hand-embroidered flowers and vines surrounding the neckline. Olivia sleeves add a feminine flourish to finish the dress.
FIT GUIDE 
Length from shoulder to hem: 52.5"
Model is 5'10"
If you have further questions, please email hola@migolondrina.com. We would love to help you find your perfect piece.
https://mi-golondrina.myshopify.com/admin/products/6572963954774
ARTISAN COMMUNITY
The Flores pieces come from the community of San Antonino Castillo Velasco. It is a community in Oaxaca that is known for its traditional floral hand embroidery, which dates back over 200 years.
The designs are made by first stamping the pattern onto the chosen fabrics with ink using a large iron stamp. From there, the artisans use a small hoop to stretch the fabric and embroider the designs using selected threads.
These designs are part of these artisan communities' identities and heritage and are intended to last for generations.
CARE
Due to the delicate embroidery work, we recommend dry cleaning your skirt.