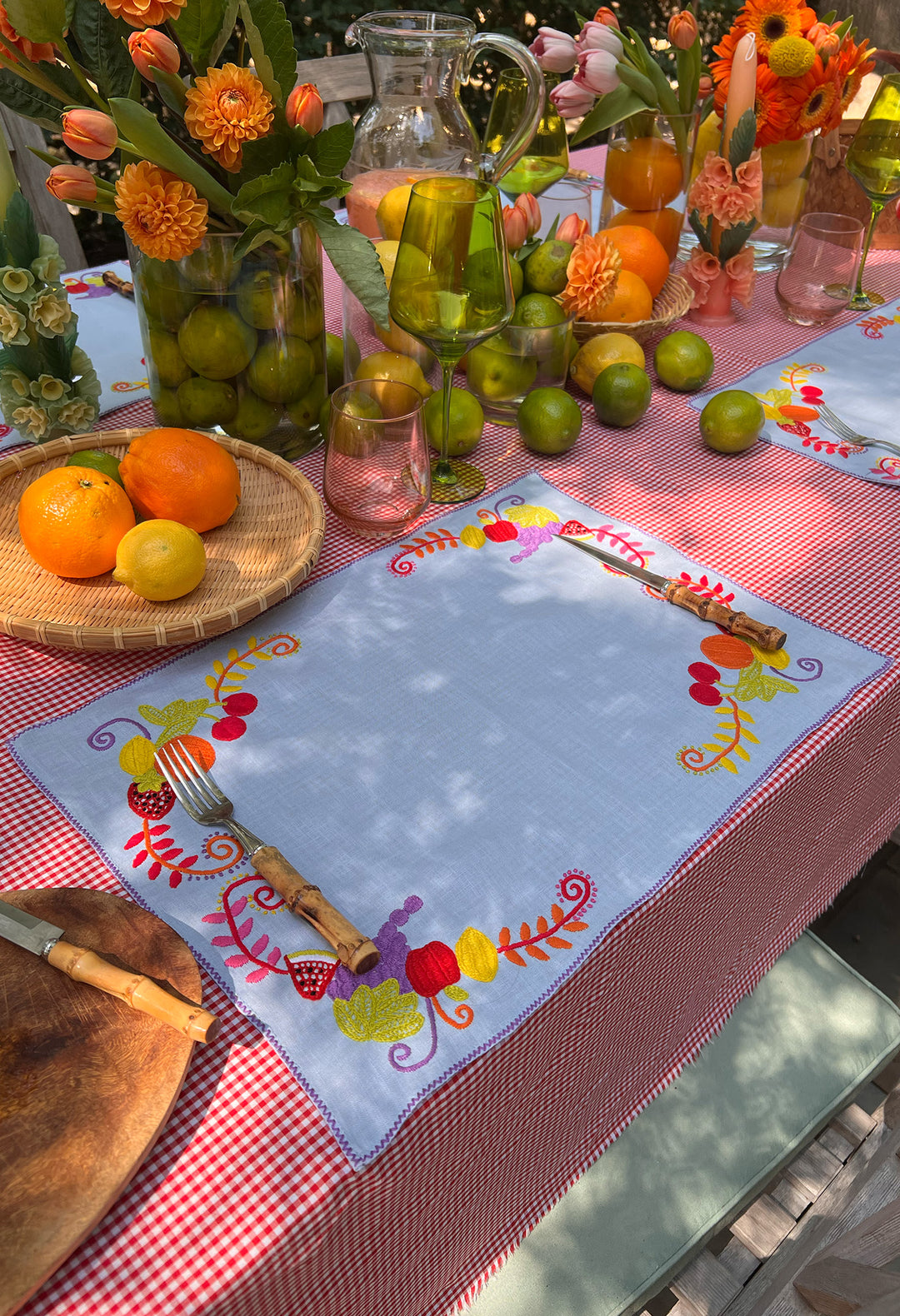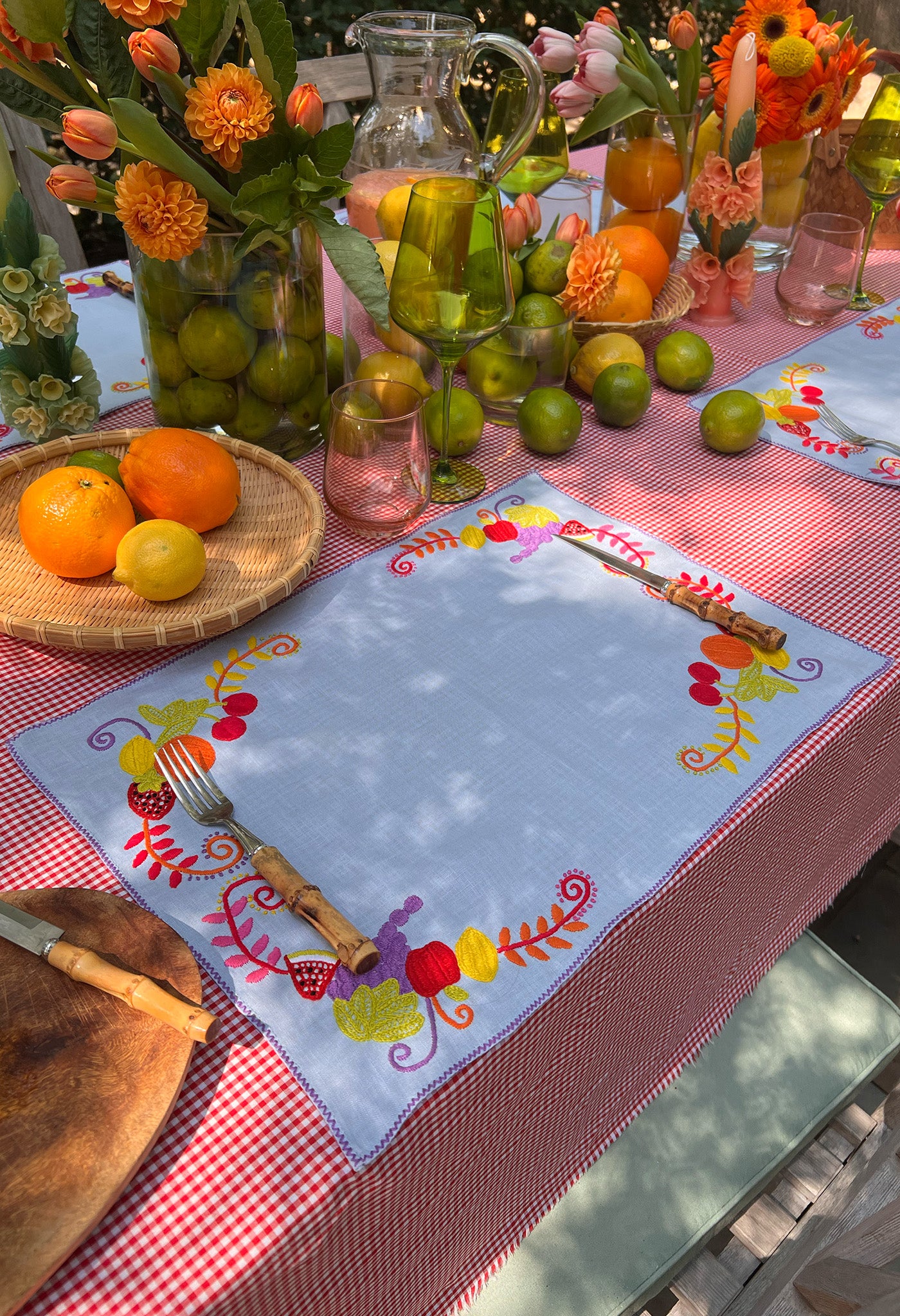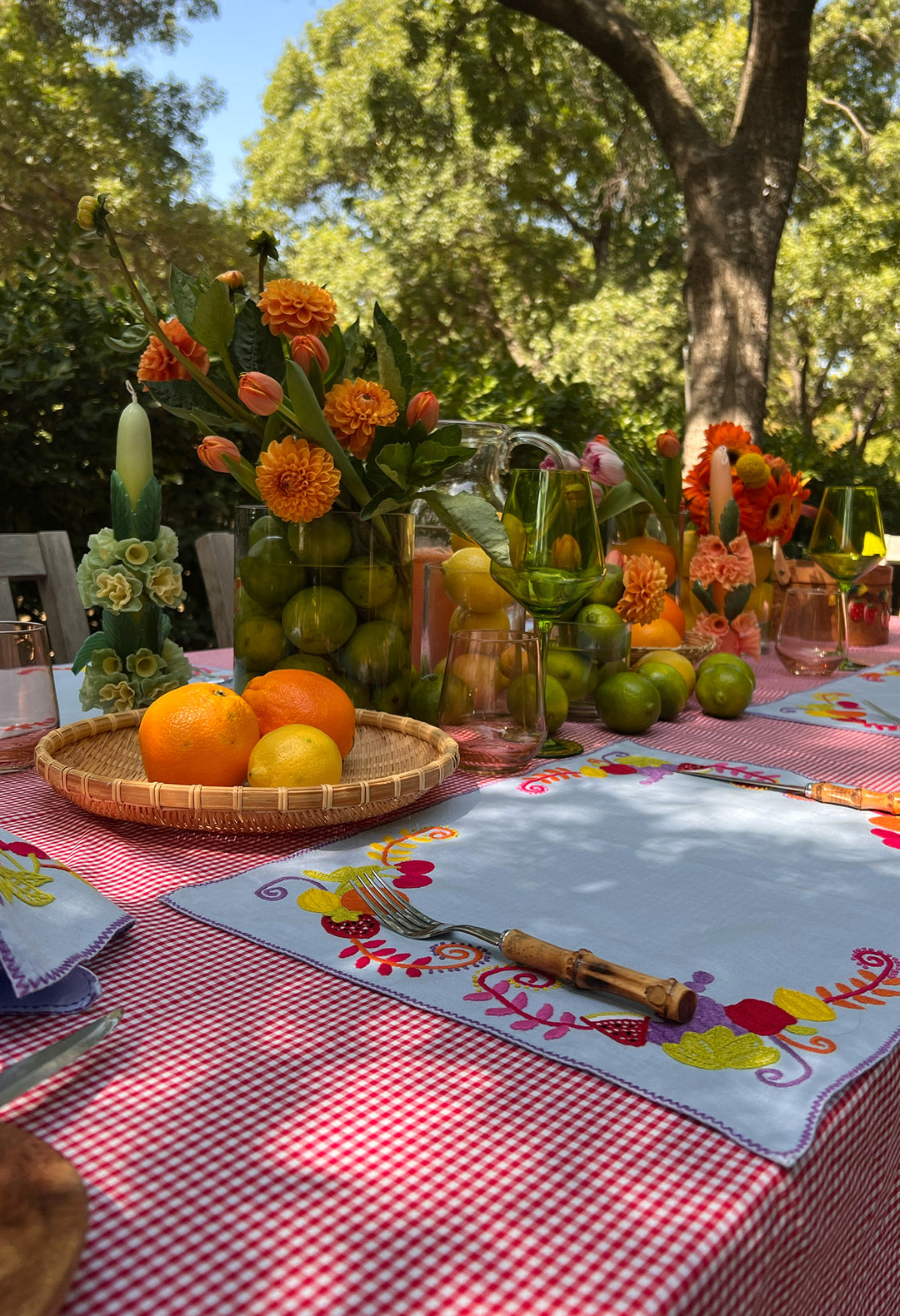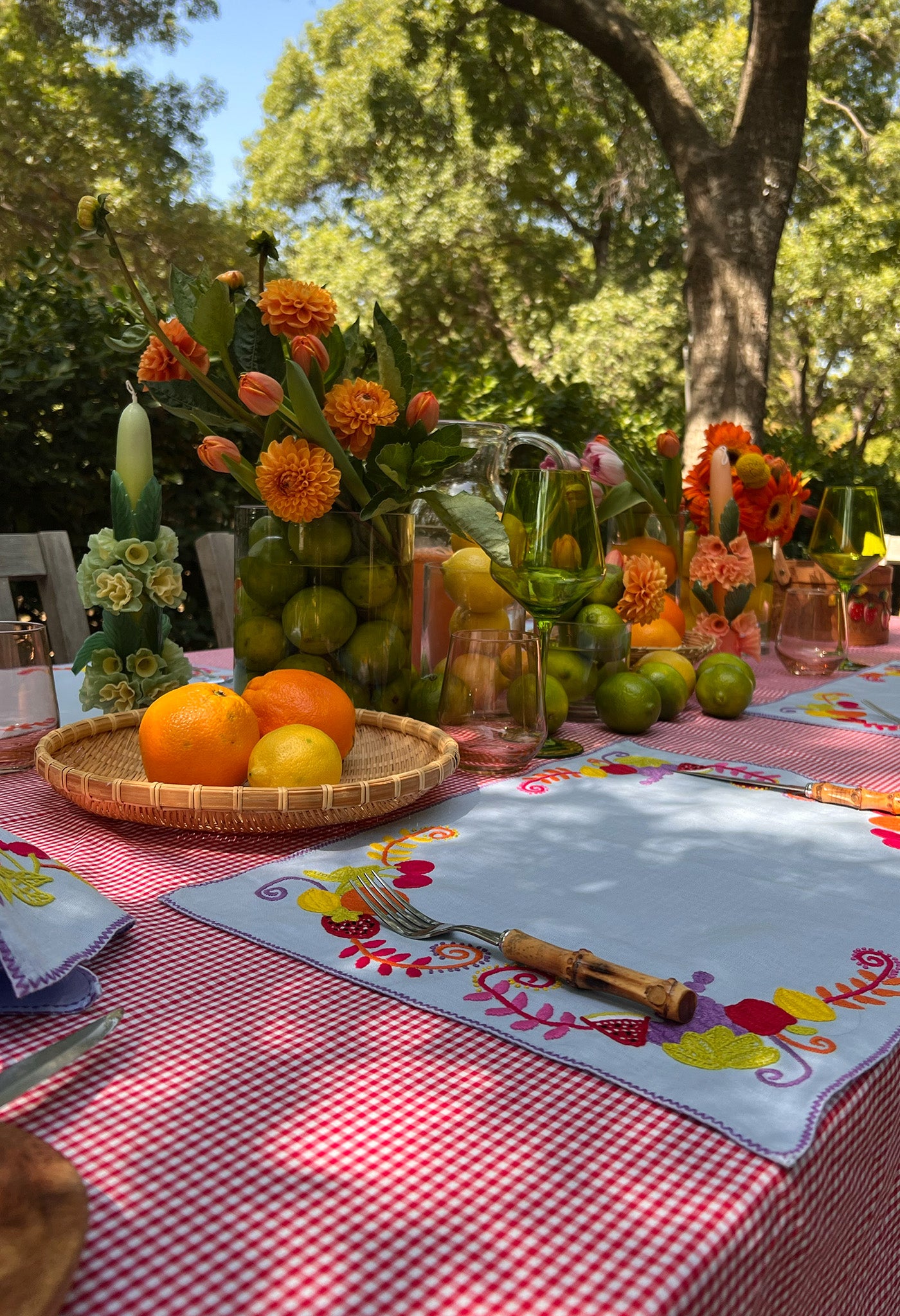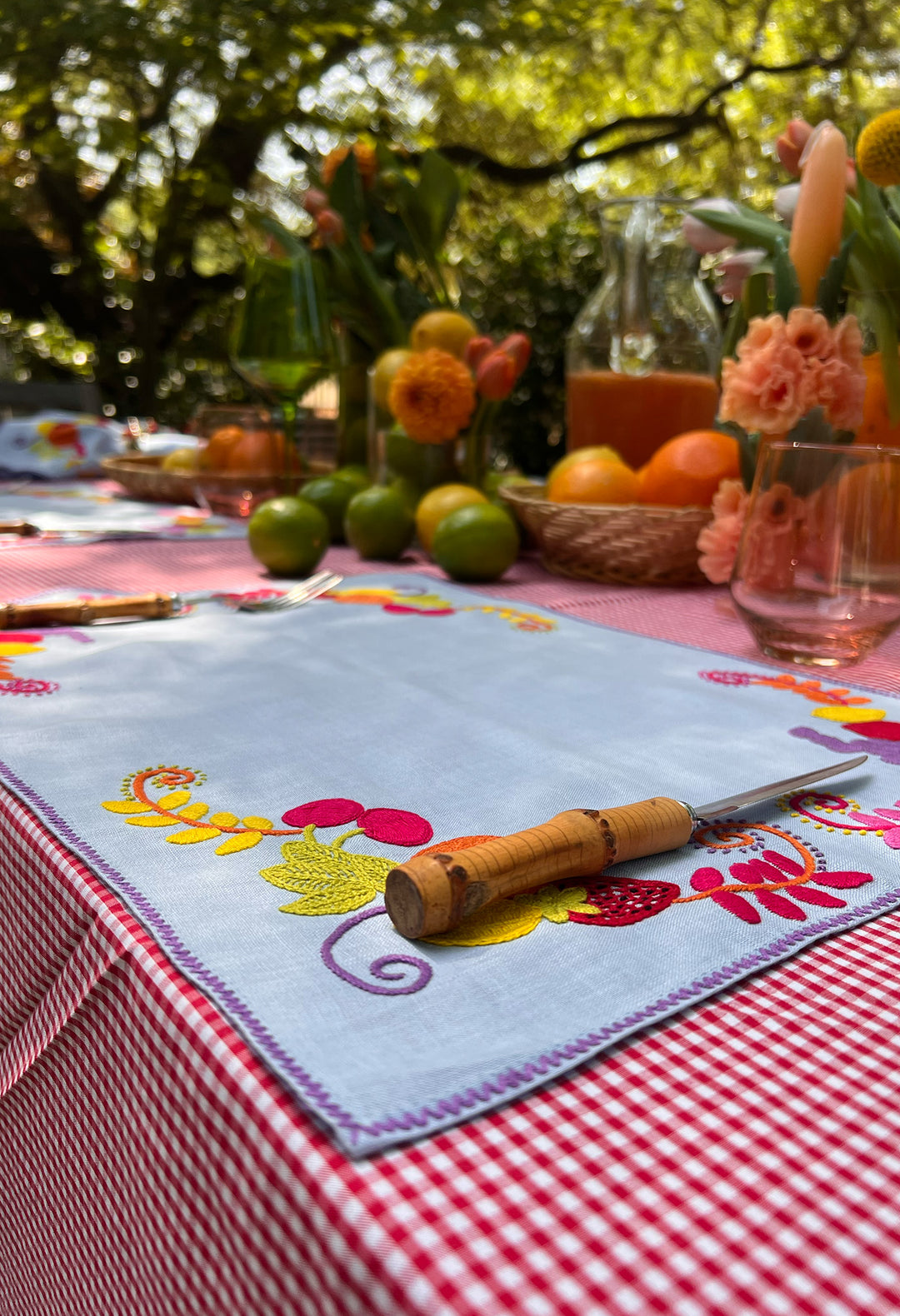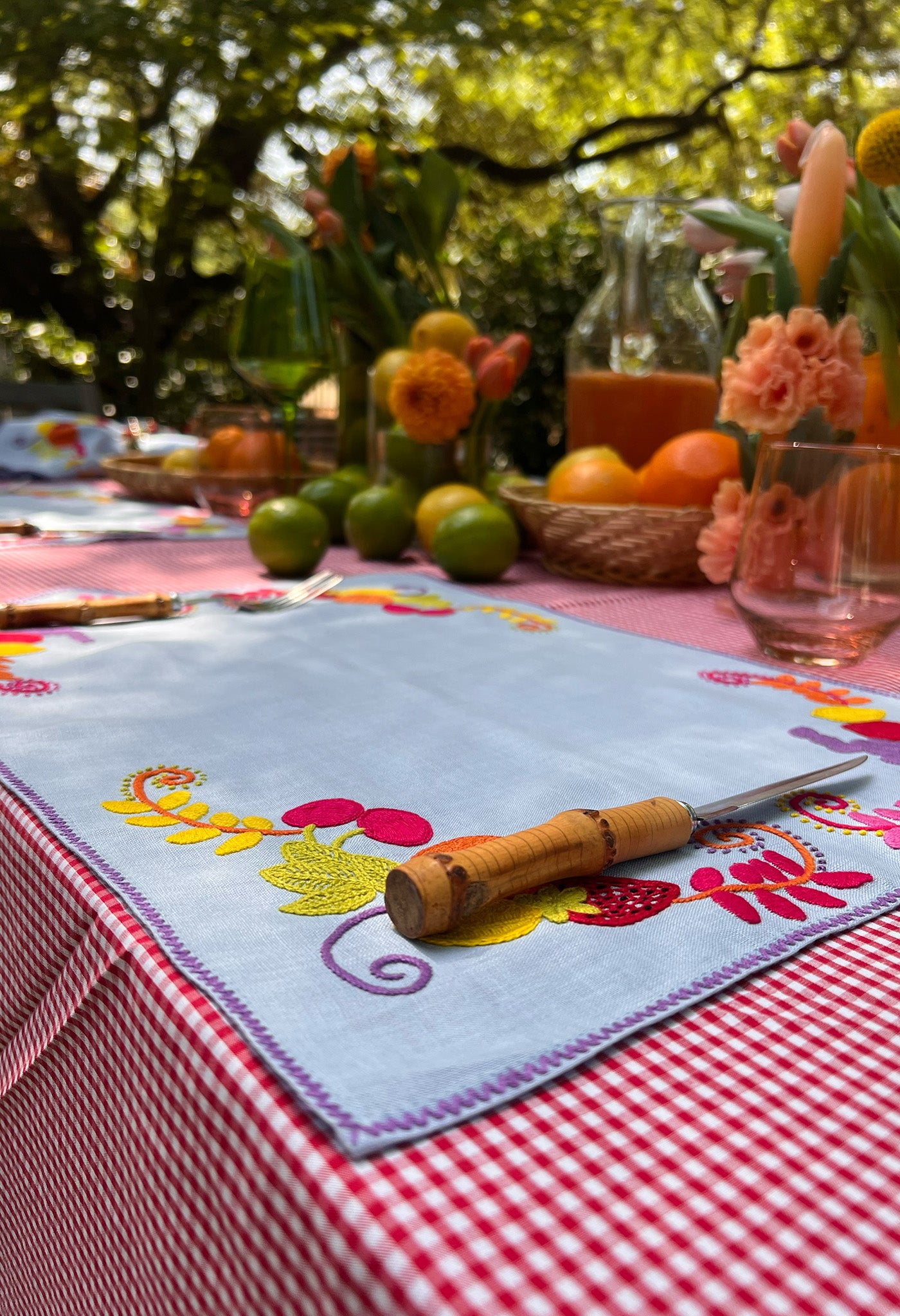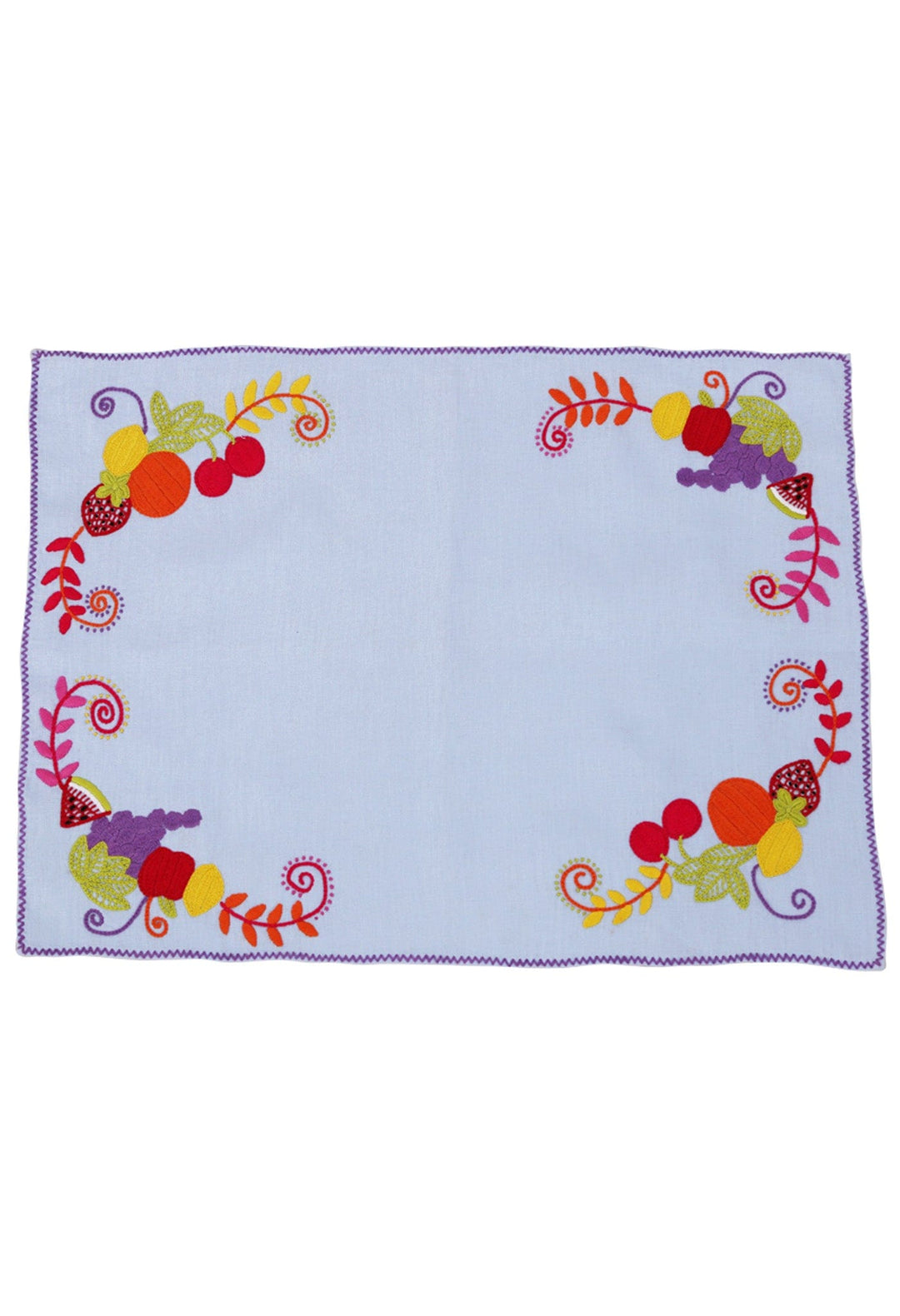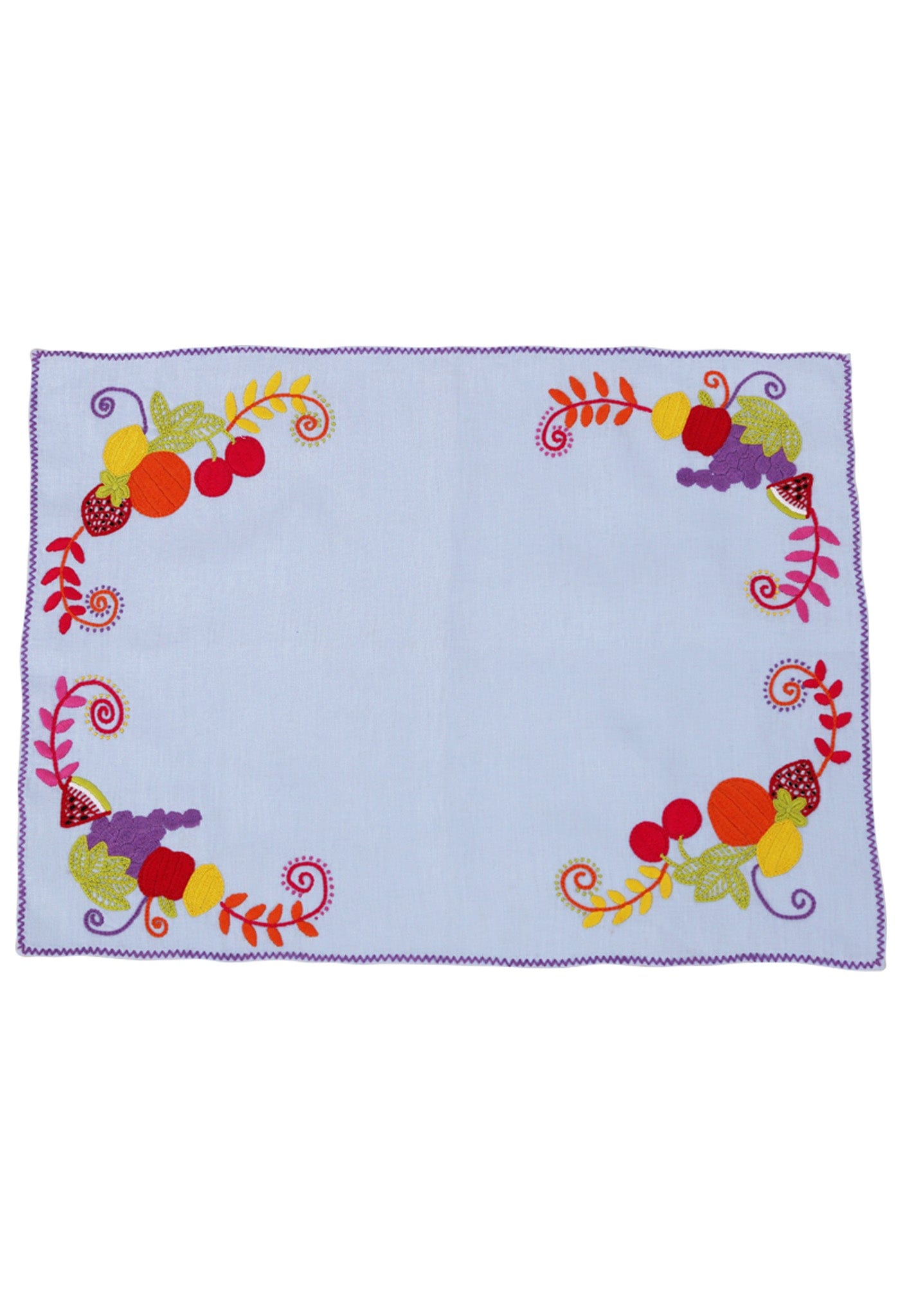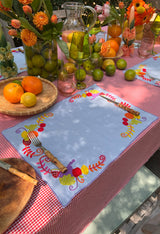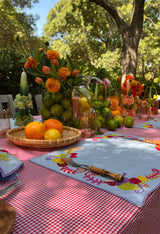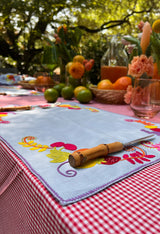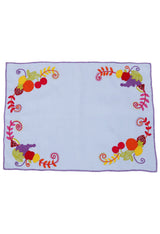 In Stock - Will ship within 1 business day!
All Cyber Monday sales will be final.
DETAILS
Set of 2 rectangular placemats are hand embroidered on 100% light blue linen. The placemats are embroidered with oranges, grapes, strawberries, cherries, watermelons, lemons, and limes.
ARTISAN COMMUNITY
These placemats were made by a community of artisans in Chiapas. The traditional embroidery typically showcases full, filled flower designs done on blouses and linens. The technique is known as "Bordado de nuditos" or embroidery of knots, as many fine knots are repeated to create these intricate patterns. The community is comprised of just seven women, and each piece took 40 days to complete.
CARE
Due to the intricate embroidery work, we recommend hand wash in cold water or dry clean only.