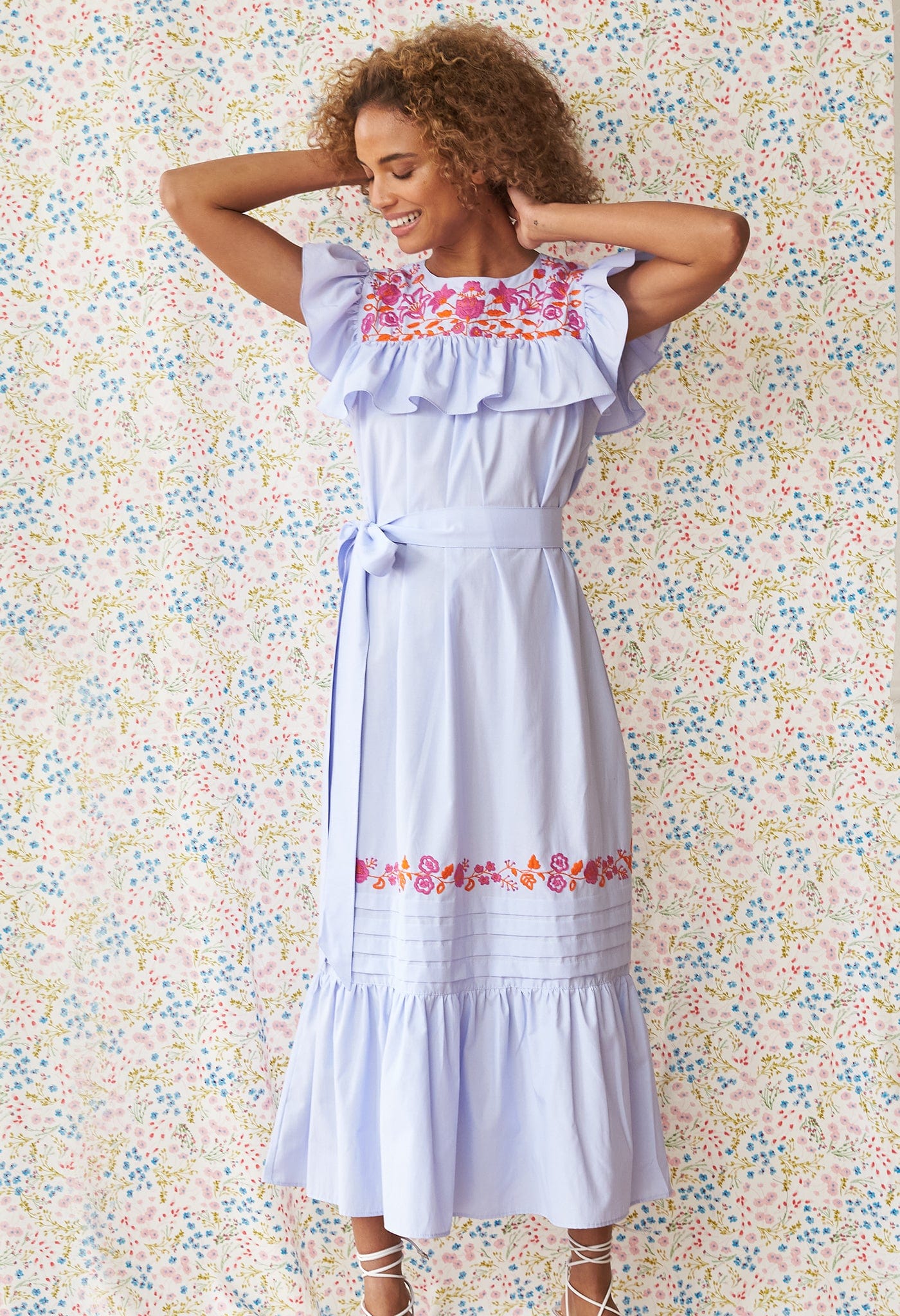 Reina Coco Magenta y Naranja
DETAILS
Blue micro-stripe cotton maxi length dress. The upper bodice features hand-embroidered flowers and vines in bright pink and orange. Ruffle sleeves add a feminine flourish to finish the dress. Sash is removable. 

FIT GUIDE
Length from 

shoulder to hem: 53"

Model is 5'10"
If you have further questions, please email hola@migolondrina.com. We would love to help you find your perfect piece.
ARTISAN COMMUNITY
Our Reina dress is made in Chiapas, Mexico in the community of San Juan de Chamula. The traditional embroidery represents the cornfields that are surrounding the artisan homes. We believe in preserving these beautiful traditions and working with the artisans to create the perfect fit on lasting fabrics so that you can enjoy your piece forever. 
CARE
Due to the delicate embroidery work, we recommend dry clean only.
Have a question?
Our style experts are here to help! Start a live chat