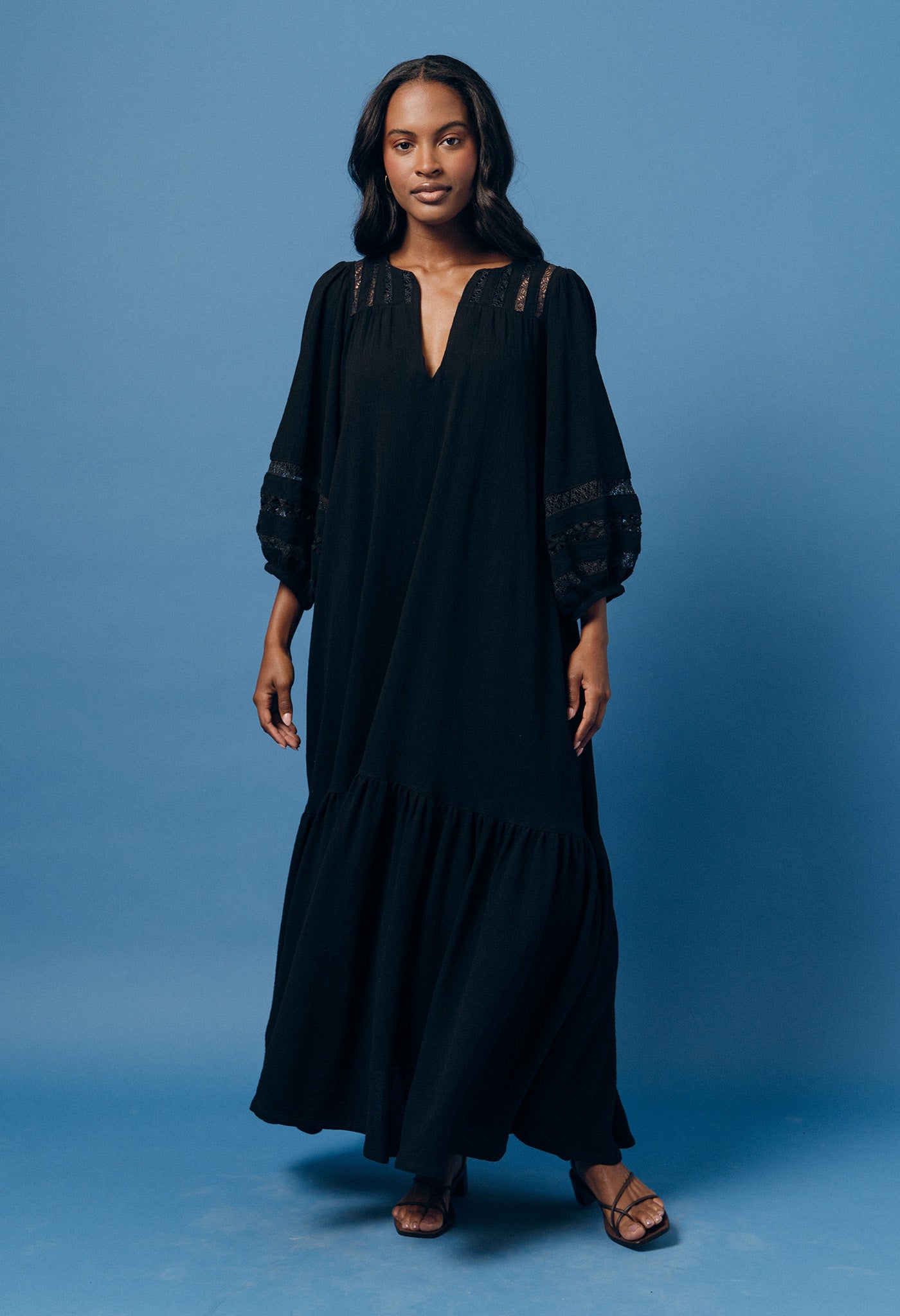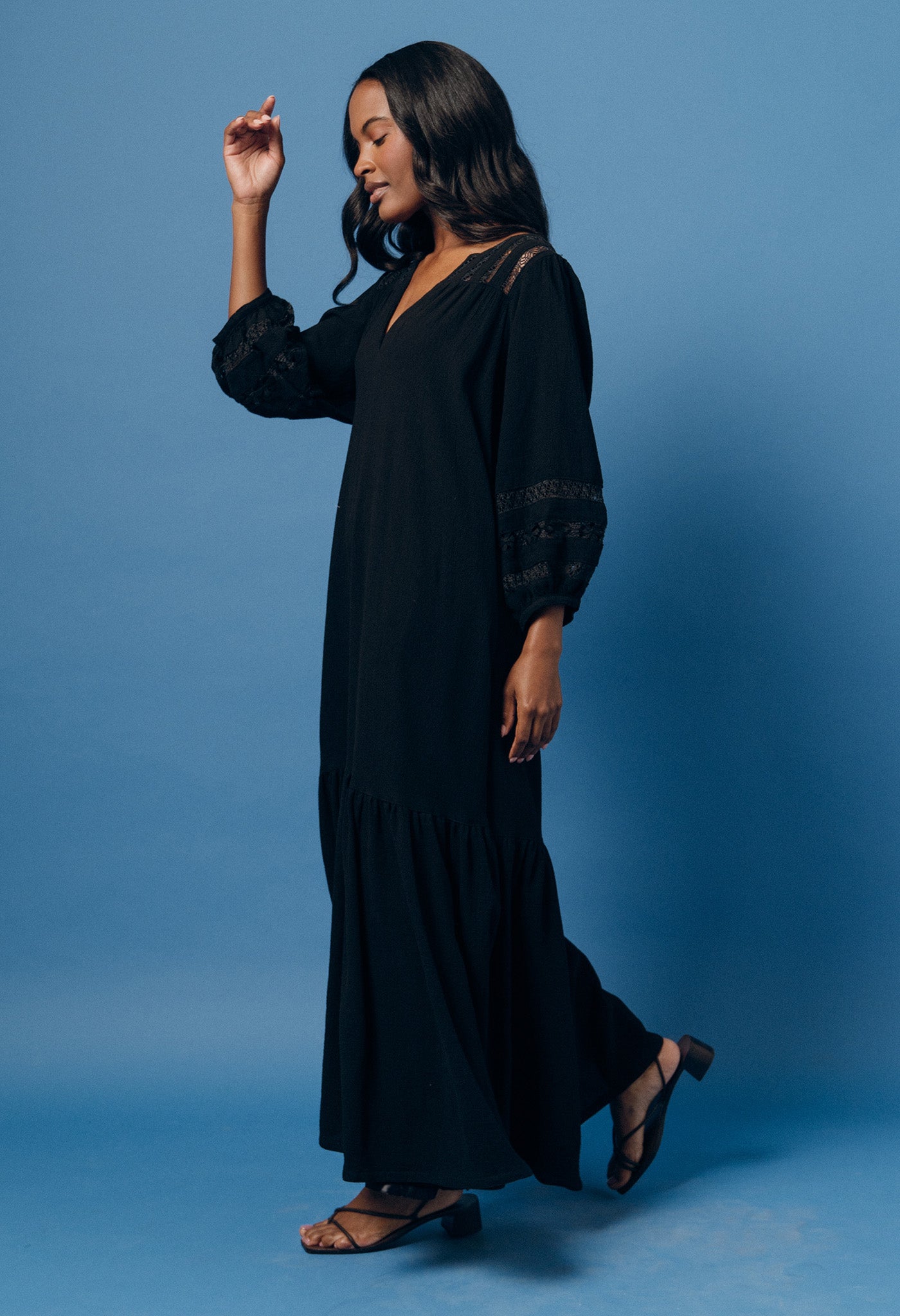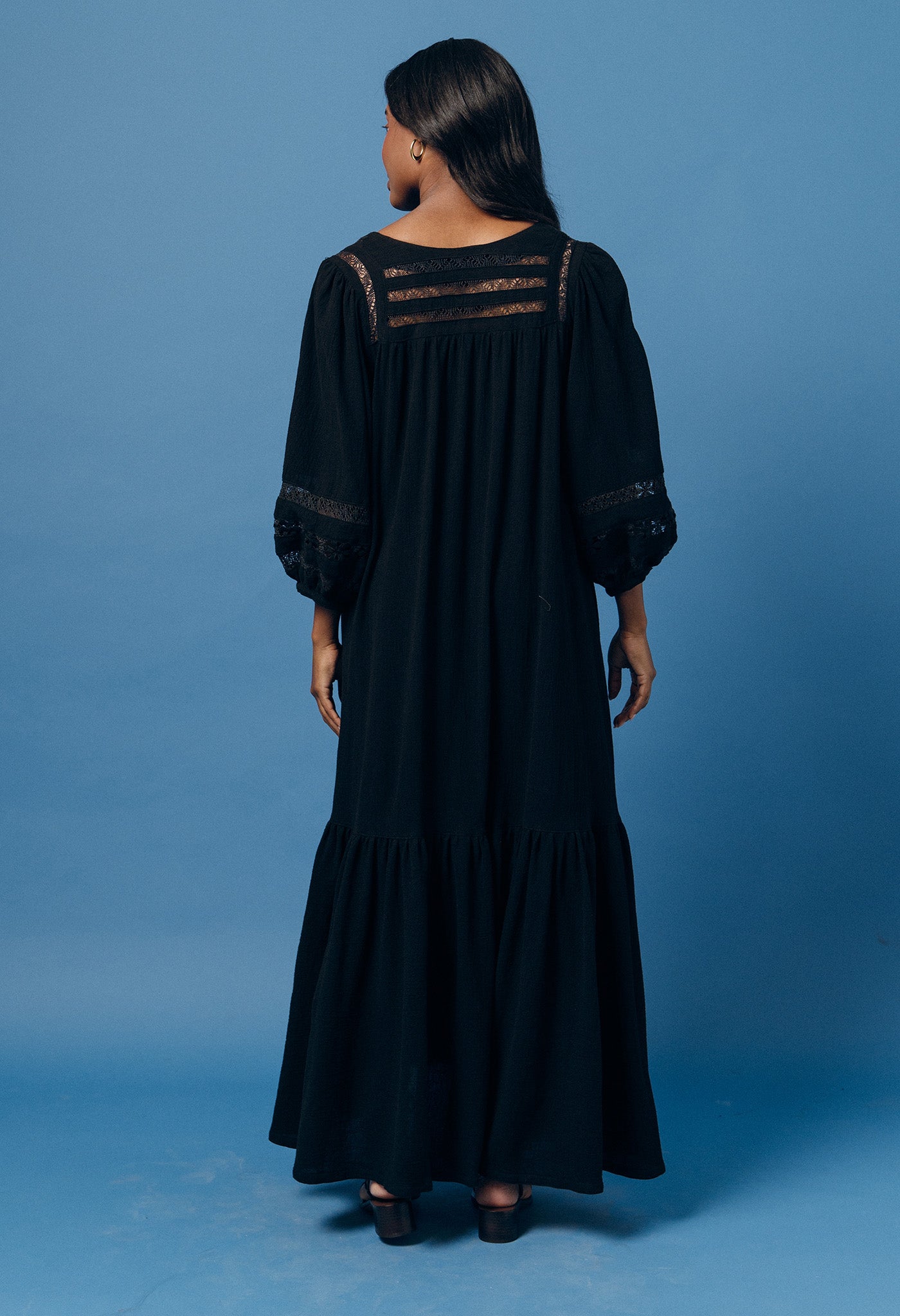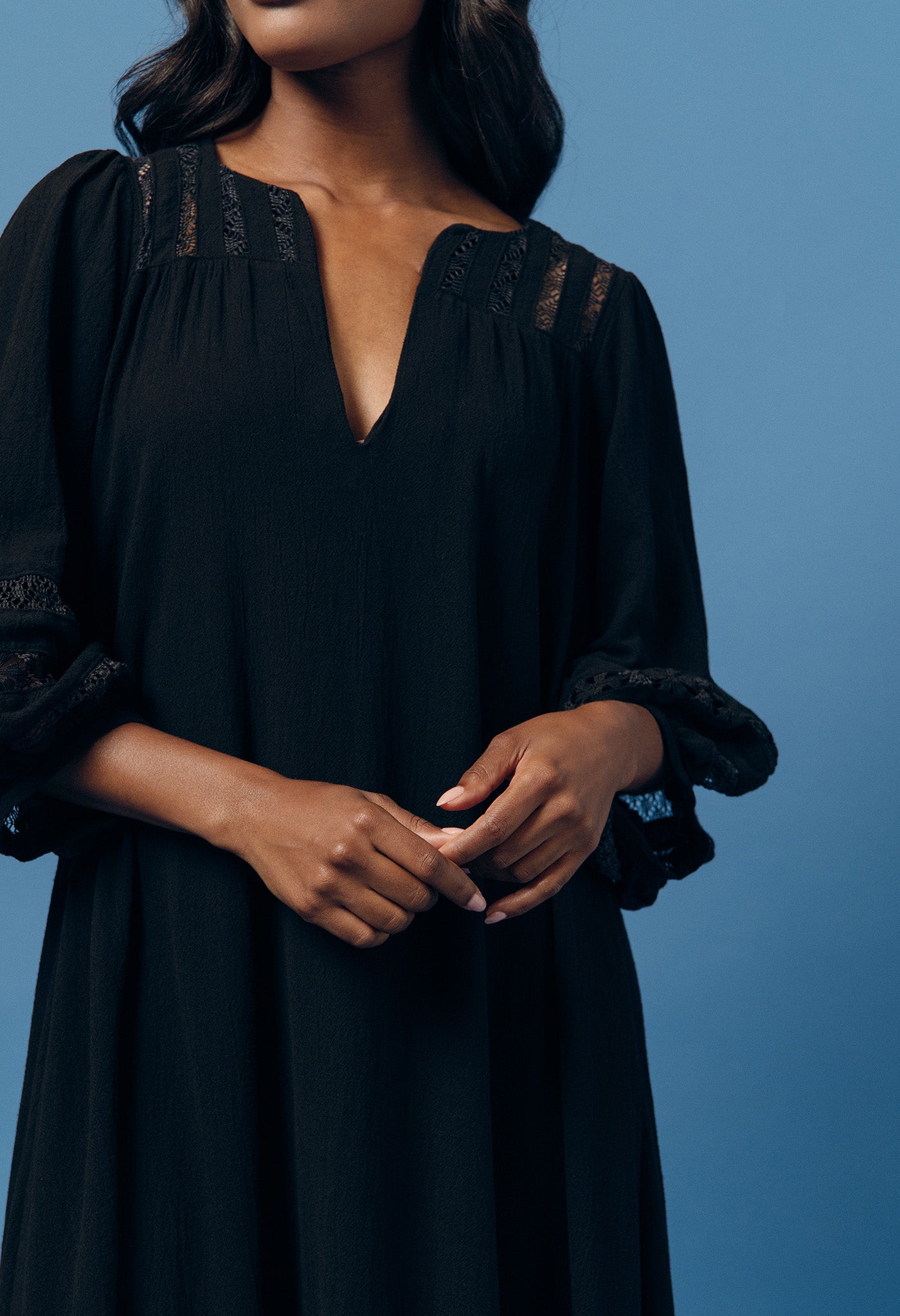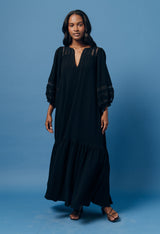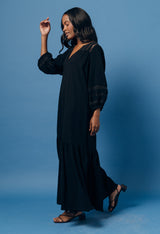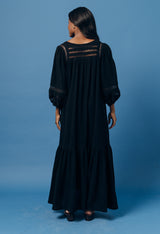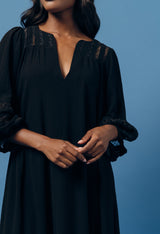 In Stock - Will ship within 1 business day!
DETAILS
The Chela is the ultimate festive dress. The maxi-length black cotton poplin dress features beautiful hand-embroidered designs. This piece was created by artisans in Chiapas.
FIT GUIDE
[product-size-chart]
Olivia is 5'9 wearing a size Small. 
ARTISAN COMMUNITY
Chiapas is the southernmost Mexican state bordering Guatemala known for its mountainous highlands, Mayan history, and its bright colored embroidery, and weaving that comes from the pre-Hispanic heritage times. With three main indigenous groups, it is estimated that 56% of the population speaks indigenous language. 
The women of Chiapas' are known for their traditional hand-embroidery and woven cloth by backstrap loom. Passed down from generation to generation, the girls often learn to embroider before they learn to speak Spanish. Mi Golondrina is proud to partner with over 300 artisans in Chiapas today.
CARE
Due to the delicate embroidery work, we recommend dry clean only.